tranceaddict Forums (www.tranceaddict.com/forums)
- Canada - Toronto & Southern Ont.
-- TOTA DJ MIX - MASTERLIST
Pages (59): « 1 2 3 4 5 6 7 8 9 10 11 12 13 14 15 16 17 18 19 20 21 22 23 24 25 26 27 28 29 30 31 32 33 34 35 36 37 38 39 40 [41] 42 43 44 45 46 47 48 49 50 51 52 53 54 55 56 57 58 59 »
---
Posted by Mortyman on Sep-04-2009 19:29:
A big thanks to DJ Ampz and Amplified Radio for have me as the monthly resident trance dj! This month has officially been 1 year for me, and wow has the time gone by fast!

Remember Fourtwentysessions is aired in 13 countries around the world during the first week of each month.

Mr. Morton - Fourtwentysessions 1 Year Anniversary Show - Sept 2009
Tracklist:
01.La Roux - In For The Kill (Tristan Ingram & Black Russian Festival Edit) [Mr. Morton Intro Edit]
02.Elsa Hill - Lost (Ilya Malyuev Extended Remix)
03.Ruben De Ronde - Noir (Jonas Stenberg & Willem Van Hanegem Remix)
04.Randy Katana - You & I
05.Marco V Feat. Khashassi - Solitary Confinement (Revixed)
06.Cliff Coenraad - Distorted Reality (Original Mix)
07.Marco V - Arpanet (V.ision remix)
08.Krzysztof Chochlow - Reserve Midnight (Sandra Flynn & Marc van Linden Remix)
09.Stoneface & Terminal - Santiago (Kyau & Albert Remix)
10.Sied Van Riel - Mongoosed
11.Jochen Miller - Brace Yourself (Extended Mix)
12.W & W - Mainstage
13.Maarten de Jong - Antarctica (First Mix)
14.Alex Kunnari - Last Sunrise (Original Mix)
15.Thrillseekers - New Life 2007 (Mike Koglin Remix)
16.Purple Haze - Eden
17.Ronski Speed pres RST - Stormbound (Ronski Speed Dub Tech Mix)
18.Claudia Cazacu - Size Zero
19.Evol Waves & Jonas Stenberg - Frantic
20.Jamaster A - Shanghai 69 (Maarten de Jong Remix)
21.Chus Liberata Vs. Fred Baker - Explosion (Original Mix)
22.Y-Traxx - Mystery Land (Fred Baker vs Greg Nash Remix)

Download links:
2 hour show (High Quality) http://www.megaupload.com/?d=PZ9GCE5Z
2 Hour show (192kbps) http://www.megaupload.com/?d=S47BBG4B

For those that burn onto cd:
First Hour (High Quality) http://www.megaupload.com/?d=2UXL0QWG
Second Hour (High Quality) http://www.megaupload.com/?d=WW3VN4IZ

First Hour (192kbps) http://www.megaupload.com/?d=G1ESZO50
Second Hour (192kbps) http://www.megaupload.com/?d=7QK7FWX6

Kris/Mr.Morton
---
Posted by orTofønChiLd on Sep-05-2009 22:07:
New DJ Set
John Paullino-September 2009 Promo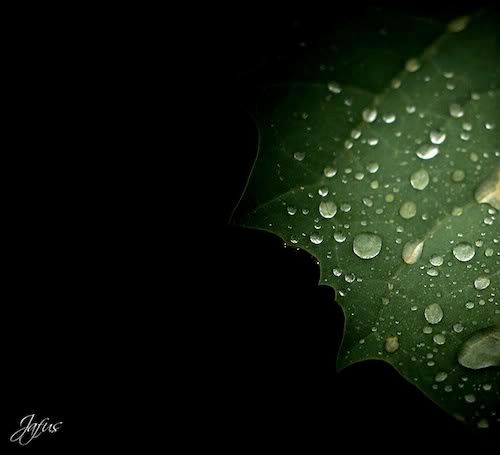 Here's my new installment of my September 2009 Promo. It wasn't easy to find some of these tracks but I'm glad I did. I used Chill-Out, Breaks, and Trance Progressive for this set. I also think its one of my best. Some artist i'm featuring are the likes of Jan Johnston, Mooka, and Nick Stoynoff.


Legnth 58:11 Min
Size 106.6 MB
Bit Rate 256 kbps

Progressive, Trance

Tracklist

01. Port Royal-Balding Generation (Regenerate By Bitcrush)
02, Aeron Aether Feat. Catherne-Twilight (Original Mix)
03. Jake Benson Feat. K-Lee-I'm Alone (Monojoke Remix)
04. ZRK-Just Like (LowKiss Remix)
05. Mooka-Cat In A Strange Barn (X-Tence Remix)
06. Sandrino Beesley-Desert Rose (Gai Barone Deepest Mix)
07. Juan Deminicis-I'm Fine (Original Mix)
08. Jan Johnston-Sleeping Satellite (Kenneth Thomas Mix)
09. Trim The Fat-Hear (Original Mix)
10. Smartminds-Orange Mood (Nick Stoynoff Mix)

Any feedback is appreciated.
---
Posted by lenazi on Sep-12-2009 16:32:
Got a little drunk last night and recorded a lil something. At the end i totally felt like i was a transvestite Luciano fist pumping to Lumidee. (Granted i played an accapella instead of the bootleg that the mustache fist pump crew are hammering). A little bit of everything here, starting pretty deep and moving along slowly towards more techno (that wighnomy bros ep is a classic imo).

This set is best listened to on an ipod in jail as your big angry cellmate gives you the eye of rape. I will also add that since Tiesto played Reboot - Caminando and is so obviously stealing my tracks, i finished the set with something so cheesy that even he would not play it. Take that banana teeth!

Ejoy!

paix.

track list:

Los Updates - Bank Brotherhood (Accapella) [Barraca Music]
Gonzales - Voodouk [Lowmidhigh Organic]
Bastian Schuster - Ball Bala (Jacuzzi Boys Lost In A Jacuzi Remix) [Off Records]
Pablo Fierro - Afronation [Nu Deep Music]
Ben Anders - Booty [Off Records]
Julien Chaptel - Collider (Lauhaus Remix) [2020 Vision]
Julien Chaptel - Collider [2020 Vision]
Minimono - Little Liars [Bosconi Records]
Soultourist - Televised [Drumpoet Community]
Daniel Jamarillo - Bananas [Mindsounds]
M.in & Patrick Kunkel Feat. Harold Todd - Frauen Blumen [International Freakshow]
Martin Eyerer - DJ Tool [Riemann Kollektion]
Michel Cleis - Red Tape [Supplemental Facts]
Gavin Herlihy - Expression [Kindisch]
Diego & Jackspot - Kingbizz [Resopal Schallware]
Christian Burkhardt - Tres [Love Letters From Oslo]
Whighnomy Brothers - Dukktus [Freude Am Tanzen]
Wighnomy Brothers - Moppal Kiff [Freude Am Tanzen]
Cesar Merveille - Crapette [Safari Electronique]
Molisans Brothers - 600 Entry (Alone In The Dub Remix) [Big City Beats]
DJ T Bateria - Thomas Schumacher 40 Remix) [Get Physical]
Lumidee - Never Leave You (Accapella) [Universal Records]
Chopstick & Till Von Sein - Bachkippe [Baalsaal]
Giano - The Latin Swing [Italiano Recordings]

link, right click save as:

http://www.sushipunk.net/TA%20Stuff...%20Dementia.mp3

mirror:
http://www.sendspace.com/file/e3tdpn

seriously guys do not miss this, i am the gay version of creator.
---
Posted by Dave Akermanis on Sep-15-2009 14:53:
Progressive Aggressive - September 2009
This month's episode of Progressive Aggressive picks up in the techno influenced vibe from last month but has a much trancier feel. I've been loving techier Progressive tracks lately, especially like the ones from Daniel Portman & David West, Ida Engberg in this month's show.

If you haven't already done so, check out my remix of Solarity's Double Vision, available on September 22. Really excited about this release and it's been getting great support from artists like Mike Hiratzka, Darin Epsilon, James Grant, Bart Claessen and Jaytech.

Tracklisting:
01. Lish - Dirty Feelings (Alter Breed Remix)
02. Daniel Portman - Dark Is The Night For All (Original Mix)
03. Passenger 10 - Avantgarde (Dinka D.E.E.P. Remix)
04. David West, Ida Engberg - Gura (Original Mix)
05. Jeroma Isma-Ae, Sebastian Krieg - 308 (Original Mix)
06. Luigi Lusini - Imago (Original Mix)
07. Liluca - Clear Senses (Urban Breathe Remix)
08. TyDi, Dennis Sheperd feat. Marcie - Somehow (Original Mix)
09. Real Hueless - Duty Free (Original Mix)

Direct Download: Right Click HERE and Save As...
---
Posted by gl.tch on Sep-15-2009 15:25:


Aside from the fact that it's about damn time I made a Techno mix, I made this mix as a sort of a tool to play for people who had negative impressions about Techno. I wanted to show them, that with a sense of humour and a willingness to experiment, Techno is a lot of fun to dance to and play with.

So, I recorded two sets….

The original


gl.tch - Let's Talk Techno


Tracklist



1. Thomas Schumacher – Ficken? (S.I. Futures Remix) [TSX Recordings 2002]
2. 738 – Funky Hustle [Concept Records 2006]
3. Valentino Kanzyani – Nueva York [Intec 2005]
4. Ade Fenton & Body – Bullet (WJ Henze Remix) [Primate Recordings 2006]
5. Jerome Baker – Bout to Party![Relief Records 2007]
6. Robert Armani – Ambulance (Boriqua Tribez Remix) [Impact Mechanics 2007]
7. Veztax – Nature (Marko Nastic Remix) [Recon Warriors 2005]
8. Eric Sneo – Big it Up [CLR 2005]
9. Marco G – Who is the Machine? [Yin Yang 2006]
10. Queaver & Versis – Two Fatly Big Eggs [Miditonal 2004]
11. Thomas Krome – Woodcarver Remix [Code Red/Drumcode 1999]
12. Eric Sneo & Felix Krocher – Ordered Chaos [Beatdistaster 2008]
13. Joel Mull – Codered 10 (Advent Remake) [Code Red 1999]
14. Lattenheim – Braincell Error [TST 2004]
15. Max Walder – Persistance [Corachi Records 2006]
16. Juliam Liberator & Lenny Dee – Discotheque [Stay Up Forever 2006]
17. Eric Sneo & Felix Krocher – Distorted Disco [Beatdistaster 2008]
18. Sven U.K. Presents Bangkok Cops Feat. Miss Yella – My Radio (Marco Remus Remix) [Grasshopper Music 2002]
19. Leo Laker vs. Tomash Gee – For the Germans [Compressed 2006]
20. Ignition Technician – Work this Mother****** [Androids 2006]
21. Speedy J – Bugmod [NovaMute 2002]
22. Axel Karakasis – Point of No Return [Primate Recordings 2006]
23. Baruka – Play it Loud (SLS Mix) [Monoid 2001]
24. D.A.V.E. the Drummer – Untitled 1 Hydraulix 34 [Hydraulix 2006]


And after you've listened to that version for a while, listen to the one below…

gl.tch - Let's Talk Techno (4am Delayed Onset Mix)

On this one I overdubbed a series of samples and vocals…too many to bother listing. Seriously.

All the tracks are the same but they just have some extra spice.


In a way I wanted to re-create what goes on my head when my mind catches a groove. And how after a while I begin to imagine lyrics or make sound associations until I lose myself in the music and dancing. There's also some jokes in there you may not get or appreciate. But hey, if you can't stand this version or you're in mixed company: you have the original!

I hope you have as much fun listening, dancing, and showing this mix to friends as I did making it.
---
Posted by Aleks_B on Sep-15-2009 15:51:
Aleks_B - Re Azure [House, Tech-House, Techno]
......a long over due mix after a summer of production bootcamp - Re-Azure is here to let ya know i'm still hunting down the rare cutting edge House and Techno.

01. Anthony Rother -Digital Vision [DataPunk]
02. Namito & Martin Eyerer - Quipa (Etienne De Crecy Remix)[Great Stuff Recordings]
03. Farley Jackmaster Funk - The Acid Life (Swag's WGCI Master Mix)[Square Roots]
04. Gui Boratto - Atomic Soda [Kompakt]
05. P.A.L. - Je Suis Fou De Joie (Jussi-Pekka Rekonstruktion Mix)[Palace Recordings]
06. Leeroy Burrel & Hauswerks - Tripnology (King Roc Remix)[Intoxikate Digital]
07. Johnny D - Scope Of Mind [Amused Records]
08. Max Cavalerra - Heile Welt [Broque]
09. Sami Koivikko - Pientare [Spectral Sound]

Let me know whats good !(and not good! LOL)



aleks_b - re-azure
---
Posted by NuERA on Sep-19-2009 17:24:
my most progressive sounding mix in a while...it will be airing later this month on Proton Radio

DOWNLOAD HERE



---
Posted by Euphorica on Sep-22-2009 02:59:
this is such a great thread! thanks guys
---
Posted by Jon Tremblay on Sep-26-2009 00:04:
New Mix "Summer Rain"
Here's my lastest mix. Hope you enjoy. Feedback always appreciated.


Jon Tremblay – Summer Rain Mixed August 2009

1) Moby – Pale Horses (Apparat mix)
2) Paul Kalkbrenner – Altzepeng
3) Fairmont – I need medicine (Pan/Tone mix)
4) Principles of Geometry – A mountain for president feat. Sebastien Tellier (Joakin Mix)
5) Black Meteoric Star – Domination
6) Perc – Closer
7) Nathan Fake – Basic Mountain
8) Santiago Salazar – Arcade
9) Fairmont – Flight of the albatross (Reef Carribeans mix)
10) Stephan Bodzin – Turbine
11) The Field – The more I do

http://www.jontremblay.com/music/Jo...mmer%20Rain.mp3

Jon~
---
Posted by lenazi on Sep-28-2009 23:42:
Le Freak - Diva Dives And Dementia by Le Freak


---
Posted by kotsy on Sep-30-2009 17:14:
a healthy dose of tech-house, tribal-house and some techno to round things out


Amplified Radio
Mixed by dj kotsy
Style: Tech/Tribal
Length: 62:22
Release Date: July 17th, 2009
Download: mp3 / cuesheet

Tracklist:

1. Audiofly - Shazam [Original Mix]
2. Benny Rodrigues & Kapuchon - The Finger [D-Nox & Beckers Remix]
3. NiCe7 - Scappiamo [Carlo Lio & The Junkies Remix]
4. DJ T. - Dis [Original Mix]
5. Butch - Amelie [Format B Remix]
6. Daniel Portman & Rino Cabrera - Sumatra [Version Night In The Club]
7. Bansi Riktam - Green Space [Original Mix]
8. Blacktron - Between Us [Marcelo Castelli Remix]
9. Chus, Carlos Manaca & Pablo - The Strong Rhythm [D-Unity Remix]
10. Umek - You Might Hear Nothing [Original Mix]
11. Mark Broom - Meltin Pot [Original Mix]


feedback please!
---
Posted by Glasses on Oct-01-2009 20:01: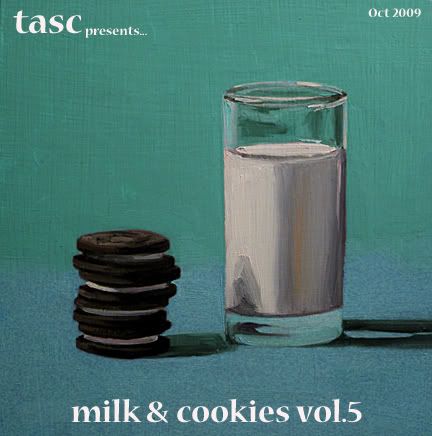 direct link...
Tasc - Milk & Cookies Vol.5 - Oct 2009 - 2hrMix

01 Motor City Drum Ensemble - Raw Cuts #5
02 Tensnake - In The End (I Want You To Cry)(Tasc Edit)
03 Jayson Brothers - Monster Box
04 Karston Zuber - Jubilee (Tasc Edit)
05 Permanent Vacation - Zucker Hut
06 Tim Green - Bee Laying
07 Tigerskin, Till Von Sein - Sle
08 Andy Taylor, Juan Zapata - Bird Catcher (Tasc Edit)
09 Da Funk - Smoking Hawt
10 Vernon & DaCosta - Be Mine (Tasc Edit)
11 Block Committee - Its Got To Be (Phil Weeks Remix)
12 Chris Wood - My My (Einzelkind & DosDos Remix)
13 Ripperton, Headless Ghost - The Journey
14 Jeff Haze - Downtown
15 Molisans Brothers - 600 Entry (DJ Sneak Remix)
16 Johnny Fiasco - D Motion
17 Jason Hodges - Love Baby
18 Tiger Stripes - Me & I
19 Camel - Mascara
20 Momma's Boy - Maldito Nino (Tom Flynn's Big Momma Remix)
21 DJ Dome, Elvis Suarez - Brass Knuckles (Felix Baumgartner Remix)
22 Round Table Knights - On
23 DoRush & Dee - Bite My Shit
24 Gideon - This Summer
25 Neuroxyde, Doomwork - Jazzy Stuff
26 Ronan Portela - Beat Up
27 Jinkzilla f.Robert Owens - Loosen Up (Mark Grant Bass Dub Remix)
28 Raw Hedroom - Fox In The Box (Christian Martin Remix)
29 KM - Boom (TascEdit)
30 DJ Gomie - Glad I Found You (Tasc Dub)
31 Audio Soul Project - Bit More Grit
32 Alex Nigemann - El Hechizo
33 Marcus Aurelius - Straight Hate
34 Sonny Fodera - Ressurection
35 Sun City Hustlers - Caught In The Game
36 Santos - Hold Home (Luna City Express Remix)
37 Stel - I Want You
38 Doomwork - Awarakan (Aki Bergen Mix)
39 Fred Everything - Amore
40 Lovebirds - N2Deep
41 Kevin Yost - Know Your Jazz
42 Vincenzo - Return of sha
43 Lucine - Two Dots feat. Vilja Larjosto
44 Soultourist - Wild Cats
45 Fred Everything f.Wayne Tennant - Mercyless
www.djtasc.com
---
Posted by orTofønChiLd on Oct-02-2009 17:04:
John Paullino-October 2009 Ambient Mix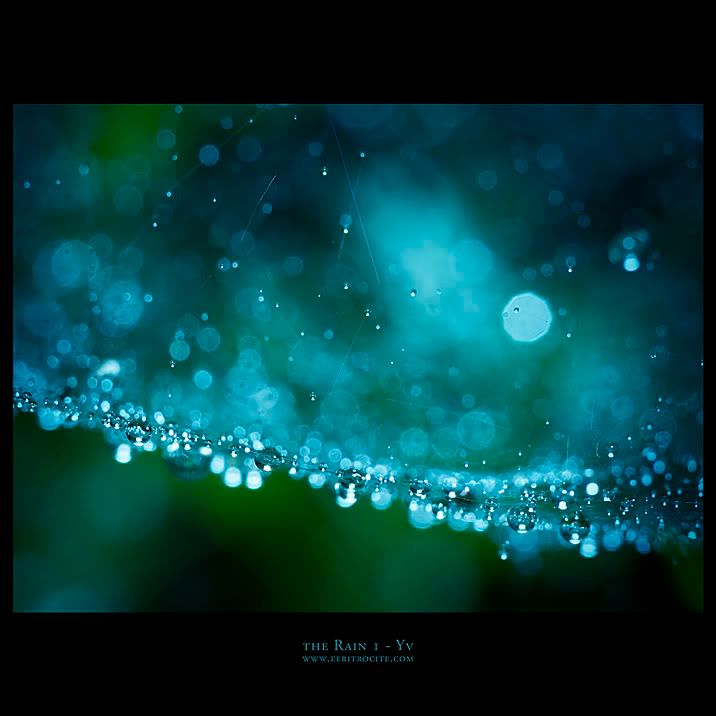 Length 1:09:46
Size 127.8 MB
BitRate 256kbps

Ambient, Chill-Out

01. The Notwist-Sarajevo (Original Mix)
02. Rameses III-All Shall Be Well (Original Mix)
03. LJ Kruzer-Bamab (Original Mix)
04. Equilibrium-As I Drifted Away (Original Mix)
05. Solo Andata-Look For Me Here (Original Mix)
06. ICR-Loss (Original Mix)
07. Vortex-Cool Tide (Original Mix
08. The Orb-Baghdad Batteries (Original Mix)
09. Rameses III-No Water, No Moon (Original Mix)
10. Solo Andata-Beyond This Window (Original Mix)
11. Greg Davis-Hall Of Pure Bliss (Original Mix)

---
Posted by ladybass on Oct-03-2009 18:58:
Lady Bass - Surrogates - Nu NRG, Hard House, Hard Trance Mix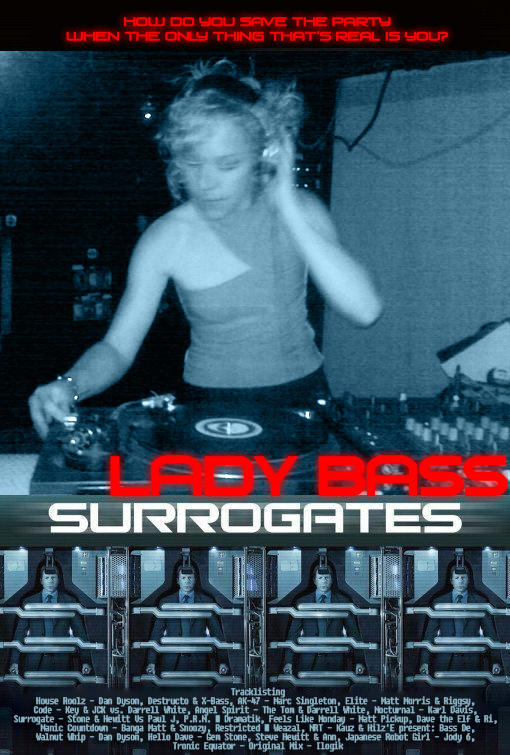 http://ladybass.net/music/Lady_Bass_-_Surrogates.mp3

Tracklisting:
House Roolz – Dan Dyson, Destructo & X-Bass
AK-47 – Marc Singleton
Elite – Matt Morris & Riggsy
Code – Key & JCK vs. Darrell White
Angel Spirit – The Tom & Darrell White
Nocturnal – Karl Davis
Surrogate – Stone & Hewitt Vs Paul J
P.R.N. – Dramatik
Feels Like Monday – Matt Pickup, Dave the Elf & Ri
Manic Countdown – Banga Matt & Snoozy
Restricted – Weazal
NRT – Kauz & Hilz'E present: Bass De
Walnut Whip – Dan Dyson
Hello Dave – Gem Stone, Steve Hewitt & Ann
Japanese Robot Girl – Jody 6
Tronic Equator – Original Mix – Ilogik
---
Posted by jon jon on Oct-04-2009 17:59:


I ♥ CZ!!!

Recorded last weekend during my bday madness, it's a mix of my fav current tunes + epic anthems...

Evil meets sexy at the Zone, enjoy kids...

------------------------------------------------------------
DOWNLOAD
► jon jon - live @ the Comfort Zone (Sept 09)
http://www.sendspace.com/file/49rlgr
------------------------------------------------------------

:::UPCOMING DJ DATES:::

• Oct 11th - Comfort Zone
• Oct 16th - the Blu Experience @ Footwork
• Oct 20th - WOW FTW @ the Ossington
• Oct 24th - College Street Bar
• Oct 22nd - WhiteHaut in St. Catharines (Dolce Vita!)
• Oct 30th - Baby Joel Bday @ Footwork
• Nov 28th - Dance 2 Da Beat @ FW w/ SIS
---
Posted by Kalemic on Oct-05-2009 21:11:
Sean Crawford - No Need for a Gnome


Its a fairly lively party mix, I think its fun.

01) Marco Esse – Caco Ner Teroso (Fabio Giannelli Remix)
02) Pezzner – Valldemossa
03) Hiro – Wonky Piano (Milton Jackson Remix)
04) iO – Cabaret
05) Sebo K & Metro – Saxtrack (Reboot Twisted Fist Remix)
06) Andre Crom & Danito – Those Nights
07) Hideo Kobayashi & Tomoki Tamura – Brick House (Milton Jackson Remix)
08) &ME – +++
09) Mauro Picotto – Living For the Time
10) Nick Curly – Pujante
11) Layo & Bushwacka – The Raw Road
12) Psycatron – Deeper Shades of Black
13) Paul Ritch – Carrrrramba
14) Santos – Hold Home
15) Mark Broom – Meltin Pot
16) Filippo Moscatello – Furio
17) Joris Voorn – Empty Trash
18) Delphic – Counterpoint (The Chain Remix)

Can be downloaded from here:
Right click, and choose "Save Target As…" on this link.
---
Posted by jackpea on Oct-06-2009 12:48:
Hi all, new mix is up!! Tech-House and Techno mix... hope you enjoy!!!



On Off [Cirez D]

Downpipe [D. Ramirez, Mark Knight, Underworld]

Dubcrystal [District One]

The Cello Track (Namitos Cello Kebab Remix) [Twotrups]

The Opera [Anton Pieete & Paul Ritch]

Rabid [Dubfire]

Pravim Haos [Umek]

Sunrise Over Mli (Davin Amo & Julio Navas Rework) [Voltaxx, Lissat]

Latin Fever [Wolfgang Gartner]

Let The Bass Kick In Miami [Chuckie, LMFAO]



You can get it here: http://www.facebook.com/pages/JCK/8241797657


Or here: http://www.zshare.net/audio/65982142eca2b803/
---
Posted by Mortyman on Oct-09-2009 03:19:
Airs live all week on www.amplifiedradio.com

Mr. Morton - Fourtwentysessions, October 2009
01.Dave Schiemann - Thoughts (2nd Mix)
02.Sander van Doorn - Look Inside Your Head (123XYZ Remix SvD Re-edit)
03.Aaron Camz - Frantic (Original Mix)
04.Axel Karakasis - Pull The Trigger (Joint Operations Centre Remix)
05.Robbie Buri - Tornado (Tech Mix)
06.Meck - Windmills (Bart Claessen Remix)
07.Carlo Calabro - Strict Orange (Artento Divini Remix)
08.Marco V - Simulated 2010 (Jonas Stenberg Remix)
09.Sean Tyas - I Remember Now (Sied van Riel Remix)
10.Jan Johnston - Obsession (Mark Norman Remix)
11.Valentino Kanzyani - Nueva York (Original Mix)

192 kbps - http://www.megaupload.com/?d=W42BXM8Y
320 kbps - http://www.megaupload.com/?d=MKYNIWIW

Enjoy
---
Posted by jchung52 on Oct-10-2009 01:43:
my set from cz oct 4, 2009
hope u likey
http://www.sendspace.com/file/l8cyqe
---
Posted by orTofønChiLd on Oct-10-2009 16:06:
John Paullino-Live At Progressive Transmission 204




Progressive, Trance

Length 59:07
Size 81.2 MB
Bitrate 192 Kbps

Tracklist

01. Alva Noto-Monophaser (Original Mix)
02. Idiotbox & Sam Hell-Lay Back Down (Original Mix)
03. Sunner Soul-My Inspiration (Breaks Mix)
04. Nick Stoynoff-Knights Of Chicago (Original Mix)
05. Hibernate-The Feeling (Original Mix)
06. W.O.R.M-Horror (Original Mix)
07. Thomas Sagstad-Hudson Street (Original Mix)
08. Danny Alpha Diskoteka (Original Mix)
09. B.O.N.G.-Deep For Dummies (Elfsong 'D4deep Remix)
10. Maxi Valvona-Force Major (Original Mix)
11. Exoplanet-As If Elegance Wasn't Enough (Original Mix)


---
Posted by Endgame on Oct-14-2009 05:41:
Something a little different:

33 Tracks in 54:33, Key-mixed with samples and instant mashups all the way through. I liked the way it turned out, its a fun one!

Dj Endgame - "The Missing Ace" < Direct Download (Right Click, Save As)

Tracklist:
1. Discount Rhinos - Pills & Champagne (Christopher Norman Vicodub Remix)
2. Chocolate Puma & Bingo Players - Disco Electrique (Vocal Mix)
3. Diva & Jones - Thriller (David Jones Mix)
4. Basement Jaxx - Where's Your Head At
5. Alex Kenji - Up (Original Mix)
6. Afrojack - Radioman (EDX's 5un5hine Remix)
7. Delerium - After All
8. Brandy - What About Us
9. Neils Van Gogh - Dreamer (Sunloverz Dub Mix)
10. Bob Sinclair - The Beat Goes On
11. Jean Elan - Killer (Jean Elan Mix)
12. Marcus Schossow - Clicky (Joey Medina Remix) [Dj Endgame Edit]
13. EDX - Shy Shy (Club Mix)
14. Julian The Angel - Sweet Child of Min 2009 (Dario Nunez Remix)
15. John Dahlback vs Shakedown - Pyramid At night (Hardwell Bootleg)
16. Maurizio Nari & Mark Lanzetta - Kernkraft 400 (Maurizio Nari Mix)
17. Fedde LeGrand - Put Your Hands Up For Detroit
18. Dave Spoon ft Penny Foster - This Machine (Justin S Mix)
19. Cube Guys - Elektro
20. Laurent Wolf - No Stress (Ortega & Gold Remix)
21. Glenn Morrison - No Sudden Moves
22. Rossell ft Emma - Dancing With Strangers (Miles Dyson Remix)
23. Ida Corr vs Fedde LeGrand - Let Me Think About It (Club Mix)
24. Hook N Sling - The Best Thing 2009 (Club Mix)
25. Perplex - Toys (Felguk Mix)
26. Faithless ft Cass Fox - Music Matters (Mark Knight Remix)
27. Gareth Wyn - You're No Good For Me (Original Mix)
28. Buzz Junkies ft Elesha - If You Love Me (Thomas Gold Remix)
29. Michael Mind - Baker Street (Club Mix)
30. Fonseca vs Lane - Afterparty (Original Mix)
31. Nicola Fasano vs Outwork ft Mr Gee - Elektro (Steve Forest & Chris Ortega Mix)
32. Milk and Sugar - Let The Sun Shine (Milk & Sugar Global Mix)
33. Dirty South ft Rudy - Let It Go (Axwell Remix)
---
Posted by lockedgroove on Oct-27-2009 23:43:
Iain Hamilton presents DEEP FREEZE 2 (deep, chill, spacey house)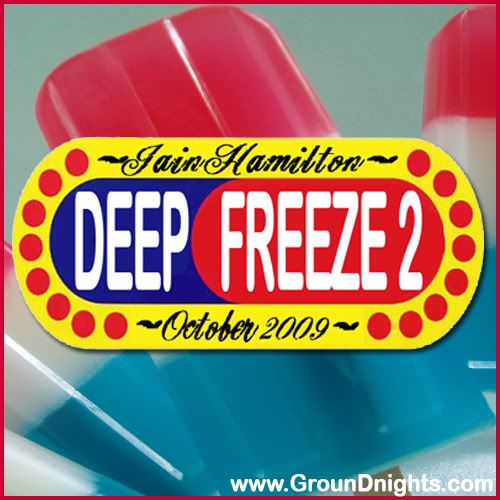 Iain Hamilton presents DEEP FREEZE 2 - an assortment of deep, spacey, chilled out house music

74 mins, 192 kbps, 102 MBS

Finally got around to whipping up some of my favourite lush, blissed-out house music that I like to listen to outside of the bangity-bang club nights. Ideal for study time/sexy time/Sunday time mode.

1. Cosmic Belt -- DO YOU FEEL ALRIGHT? (Original Mix)
2. Kimouts -- SOMETIMES (The Diogenes Club Mix)
3. The PQM Project -- LOVE OF THE HOUR (PQM's KISS FM Pass Mix)
4. Elias Tzikas -- WORK TO DO (Original Mix)
5. Mike Acetate -- MY SOUND (Scope Mix)
6. Candy Dealers -- STREET DELIGHT (Harold Heath Re-Rub)
7. iO -- PICTURES PAINT (Original Mix)
8. Plain Pits -- REQUINTO (Jay Shepheard Mix)
9. Steve Mill -- MIND MUSIC (Ricky Inch Mix)
10. Gregor Tresher -- AWAKING LIFE INSIDE (Original Mix)
11. Vincenzo -- SHONEN JUMP (Original Mix)
12. Brother Brown -- UNDER THE WATER (Deep Dish Mix)


LINK http://www.groundnights.com/iainhamilton/deepfreeze2/ (stream/download option)

Big ups to DJ Mach X for hosting/artwork!
---
Posted by lockedgroove on Oct-27-2009 23:46:
Iain Hamilton presents QWERKY (twisted house/tech)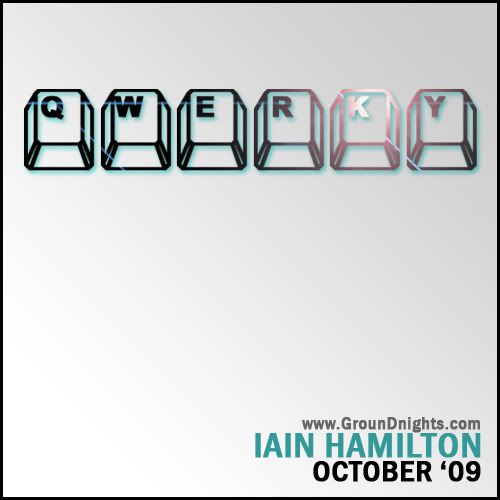 Iain Hamilton presents QWERKY -- twisted house/tribal/tech

77 mins, 192 kbps, 106 MBS

For the record, I think alot of today's house music producers have a screw loose judging by some of their respective releases. Needless to say, this music speaks to me and I love it!
Here is just a snapshot of some of my favourite trippy, mind-altering tracks out there right now. Enjoy?

1. Boris Horel -- HOW DO I LOOK LIKE? (Original Mix)
2. The Royal We -- PARTY GUILT (Matthew Styles Club Mix)
3. Claire Ripley -- LABYRINTH (Gorge Mix)
4. Philip Bader <-- really weird dude -- DRUMSANDHORNS (Original Mix)
5. Marc Romboy vs Smokin' Jo -- WHAT IS THIS? (Lee Jones Mix)
6. Heinrichs & Hirtenfellner -- CUT BREAD (Philip Bader Mix)
7. Tom Flynn -- TOKYO TUNNEL (Original Mix)
8. Dandi & Ugo -- PORTOGALLO (Sinisa Lukic Mix)
9. David Scaloni -- TECHNIDA (Umek Mix)
10. Curious George & The Agent -- ALEXI (Original Mix)
11. Santos -- LLANIA INESPERADA (Paul Ritch Mix)
12. Phil Kieran -- DIRT (Original Mix)
13. Matador -- DIRTY MONEY (Original Mix)
14. Luis Flores -- DAIN BRAMAGE (Original Mix)
15. Loco & Jam -- CODE RED (Original Mix)

LINK http://www.groundnights.com/iainhamilton/qwerky/ (stream/download option)

Big ups to DJ Mach x for hosting/artwork!
---
Posted by gl.tch on Oct-29-2009 20:50:
I was debating whether or not to make a Halloween mix this year and – I nearly didn't thanks to some nightmarish plumbing issues at home – I decided to present a sampling, a collection if you will, of eerie electronic dance music that could be played as a set, or serve as a reference tool for djs looking for tracks to help creep out the dancefloor on this most sinister occasion.

I present to you in the spirit of all things unholy…

gl.tch – Technoir Vol.1

1. Jamie Jones – Amazon [Freak 'N' Chic]

2. Harry Axt – Tag Der Befreiung [Grand Petrol Recordings]

3. Mika – Grace Kelly (Tom Neville Remix) [Universal Island Records]

4. The Vegetable Orchestra – Human Leak (Basteroid Remix) [Karmarouge]

5. Alexander Robotnick – Jette Le Masque [Hot Elephant Music]

6. Da Fresh – Electronic Supafreak[Weaked Records]

7. Citizen Kain – Peep My Ride [Regular]

8. Cubenx – Asleep (LOD Remix) [Sinergy Networks]

9. Brian Sanhaji – Quantum [CLR]

10. Sex Schon – Cock'N'Roll [PIAS]

11. Lowkey & Noisebuilder – Dancefloor Heaven [GOOG Records]

12. The Autobots & Screwface – Flesh Eater (General Midi's 'Kent Brockman' Remix) [Broke]

13. Oliver Huntemann – Rotodrom (gl.tch edit) [Confused Recordings]

14. Vicarious Bliss – Theme From Vicarious Bliss (Dave Clarke Remix) [Skint Records]
---
Posted by Mortyman on Nov-05-2009 22:30:
FOURTWENTYSESSIONS, NOV 2009
MR. MORTON - FOURTWENTYSESSIONS, NOV 2009

Tracklist:
01.Cirez D - On Off
02.Wippenberg - Pong (Tocadisco Remix)
03.Rozza Feat. I Am Hope - The Ones We Love (MaRLo Remix)
04.JamX, Beam & Vace - Pressure (Extended Dub Mix)
05.Laidback Luke - My GOD (Tiesto Remix)
06.Chris de Seed - Dejavu
07.Shy Brothers - DFM (Jonas Stenberg Remix)
08.Ivan Dulava featuring Cassie Affeldt - Burning Sky (Chris de Seed De Inspiration Remix)
09.Adrien Aubrun & Francois Dennig - Electric Volcano
10.Topher Jones - Experts of the Fall
11.Mr. Sam feat T4L - Rydem Koba (Slava Flash Remix)

192kbps - http://www.megaupload.com/?d=W6PJS25A
320kbps - http://www.megaupload.com/?d=TYI9J4NA

Airing all week on Amplified Radio, also catch it on Groove Energy Radio

Kris


Pages (59): « 1 2 3 4 5 6 7 8 9 10 11 12 13 14 15 16 17 18 19 20 21 22 23 24 25 26 27 28 29 30 31 32 33 34 35 36 37 38 39 40 [41] 42 43 44 45 46 47 48 49 50 51 52 53 54 55 56 57 58 59 »
---
Powered by: vBulletin
Copyright © 2000-2012, Jelsoft Enterprises Ltd.