tranceaddict Forums (www.tranceaddict.com/forums)
- Canada - Toronto & Southern Ont.
-- TOTA DJ MIX - MASTERLIST
Pages (60): « 1 2 3 4 5 6 7 8 9 10 11 12 13 14 15 16 17 18 19 20 21 22 23 24 25 26 27 28 29 30 31 32 33 34 35 36 37 38 39 40 41 42 43 44 45 46 47 48 49 50 51 52 [53] 54 55 56 57 58 59 60 »
---
Posted by samhouse on Feb-10-2012 03:43:
---
Posted by kotsy on Feb-11-2012 23:18:
Maximum Drums 008 (February 2012)

Download

1. The Bongo Man - Crab Beats
2. Loose Village - Awakening
3. Christian Duran - Madreselva [Tribal Mix]
4. Febrij - Smooky Party [David Devilla And Daniman Remix]
5. Alex Ricardo - Madeira [Raul De La Orza Remix]
6. JJ Mullor, Rico Martinez - Automatico
7. J Kony, Aka, Igino Coni - Plastik
8. DJ Chus, Supernova - Italoberican Grooves
9. Adam Freemer - U-Baby! [Carlos Manaça Magna Mix]
10. Funky Destination - Floorbreaker
11. Midnight Society, DJ Amoroso, Nyeelah Lewis ft Nyeelah - Twist My Knobs [Amoroso's Contorted Dub]
---
Posted by Mortyman on Feb-12-2012 03:48:


Taking you on a real trip this month...

Tracklist :
1.Oscar G & Ralph Falcon - Dark Beat (Chus & Ceballos Mix)
2.Lonya & DJ Zombi - Kalaniot (Dark Soul Project Remix)
3.Noa Romana & Deersky - Moonface (Hector Sawiak Remix)
4.Bernie Allen - Kingsway Ave
5.Luis Junior - Alibi (Monaque Remix)
6.16 Bit Lolitas - You Are An Astronaut (Original Mix)
7.Bobina - Pune
8.Dr Kucho - To Russia With Love
9.Max Freegrant - Olya (KhoMha Remix)
10.Audio Bully's - We Don't Care (Richard Durand Bootleg)
11.Marcel Woods - Everything (Urry Fefelove & Abramasi Remix)
12.Underworld - Diamond Jigsaw (Moguai Remix)
13.Tangle & Mateusz - Solstice (Original Mix)
14.Daniel Kaufman - Stalled (Original Mix)
15.Claudia Cazacu - Quatrain 6
16.Richard Durand - Chopstick
17.Leon Bolier - You
18.Aly & Fila - 200 - FSOE 200 Anthem (Ummet Ozcan Mix)
19.Richard Durand ft Tydi - Loose Unit
20.Nash & Pepper pres Ostrega - First Scream (Denis Shepard Remix)
21.Orjan Nilsen - Lucky Strike (Original Mix)
22.John 00 Fleming - The 10th Life
23.Simon Patterson - Backstab (Orginal Mix)
24.Traumer - Cobraphobie (Original Mix)


---
Posted by djGTech on Feb-14-2012 23:17:
Ruiz - NocheProfunda 2012
http://soundcloud.com/dhub/ruiz-deepnight-2012

Deep house and techno mix featuring artists such as the Time Writer, Harvey McKay, Terry Lee Brown Jr, Soul Minority, etc..

Ruiz - DeepNight (NocheProfunda) 2012
01/ Open My Eyes - Original Mix - Milton Jackson
02/ Midnight Shade (Harvey McKay Remix) - Android Cartel
03/ Memory Efx - Original Mix - Elef
04/ Love Lost - DZeta N' Basile Remix - Filthy Rich
05/ Show Face - Instrumental - Harvey McKay
06/ Dub People - Burnski Open House Mix - Nick Dare
07/ Dead Heroes - Original Mix - Philip Arruda
08/ My Heart Is Heavy (Daniel Sanchez "11 Minutes Of Love" Remix) - The Timewriter
09/ B Class - Original Mix - Harvey McKay
10/ Baltimore (Dub Mix) - Terry Lee Brown Junior
11/ Closer To The Peace - Closer Than Ever Remix -Zorg
12/ Just Break It - Soul Minority Afterhours Mix - Pablo Fierro
13/ Beautiful (Original Mix) - Pablo Fierro
14/ Work It - Original Mix - Harvey McKay
15/ Smooth Controller - Original Mix - The Timewriter
16/ Days Never End (Original Mix) - Sarp Yilmaz
17/ Consequences (Terry Lee Brown Jr. Mix) - Vanessa Daou
18/ Whats My Name (Original Mix) -Ixel
19/ Rhythm Alien - Lunacy Sound Division
20/ Yeah (Original Mix) - Tapesh
21/ 7tine (Original Mix) - Heiko Laux, Steve Rachmad
22/ She Is Music - Original Mix -Blake Baxter, Psycatron
23/ Breakfast Club - Original Mix - Mark Henning
24/ Drums Of The South (The Timewriter Remix) - Shades Of Gray
25/ What The Hec? - Original Mix - Hector
26/ Black Copy feat. Lee Curtiss - Original Mix - Pherox
27/ Lost Battleships - Original Mix - Siopis
28/ She's All Over Me - Jay Haze Mix - MarcAshken, Dead Echo
---
Posted by gl.tch on Feb-16-2012 22:51:
Feb.8, 2012


Hey all!

I'm going through the sorting process again in preparation for my upcoming demo for Pride Toronto in hopes that they pick me again to perform at one of the stages. There was no real rhyme nor reason to this mix aside from starting off around 112 bpm and working up to a heavy froth. You know, I kinda wish I had a little more time to play with the last one by DJ Dero – I forgot how much that one kicks…maybe it'll make the cut? Anyway, I need to have this mix done before the end of the month so you can expect another set like this next time around on Wednesday.

I appeal to your collective sense of rhythm and good taste to weigh in on the tunes contained herein. Sounds like: Nu-Disco, Tech-House, House, Acid House, Vintage, Electro-House, Filtered Disco House!

gl.tch-Live on In My Room-Feb.8,2012

Tracklist

The Francis Inferno Orchestra – Rush Back
Native Underground – Push 4 Love
Azari & III – Into The Night
The Diogenes Club – Stacked
Krystal Klear – Tried For Your Love
Storm Queen – Look Right Through (Vox)
Neighbour – Back & Forth
DJ Cole Medina – Do What You Like (Cole's O.G. Mix)
Cecile & Venice – Rimmel
Senor Stereo feat. Louisahhh!!! – I Am The Beat
D-Jastic – Dirty (Extended Mix)
Tom EQ – I Need You (HiJack Remix)
Maurice Joshua - This Is Acid (Boys Noize Re-work)
Katrina – Sex Machine (English Mix)
Detroit Muscle – Up All Night
Bass Kleph & Paul Anthony – Helium (Wolfgang Gartner Remix)
Breakdown – Play With It feat. Whiskey Pete & Julz (Gigi Barocco Mix)
Mr Oizo – Gay Dentists (Original Mix)
Future Funk – Express Thru the Roof (Club mix)
DJ Dero – Revolution 07 (Robbie Rivera Bangin' RMX)

-------

In My Room airs live, weekly, every Wednesday night from 10pm-12am EST on Radio Regent!

Hot Jambalaya!
---
Posted by oeretS on Feb-17-2012 17:18:
Promo mix for the BOUNCE crew, check it

Rich Hope - BOUNCE Winter Sessions 2012

Tracklist:

Intro: Cavalier - Kentucky Mountain Saddle (Interlude 4)
1 Stevie Nicks - Edge of Seventeen (Remix) CDR
2 Jonas Rathsman - Feeling You (French Express)
3 Paul Monroe - Electronic Fever (So Sound)
4 Little Man Big - Straight Up (Mobile Trax)
5 Kreature - Stop Waiting (Love Not Money)
6 Francesco Ativilla - Rules (My Little Cat)
7 Discodromo - Build a House (Tensnake Mix) Internasjonal
* Git - Me (Accapella) BBE
8 Audiojack - Stay Glued (Gruuv)
9 Wildkats - You're a Freak (Hourglass)
10 Rubix - Tobacco Man (Cram Mix) No Brainer
11 Je Davu - Music Got U Movin (Bangbang!)
12 Jangatha - Make Me Do (6th Sense)
13 Ross Couch - Future Shock (Bass Mix) Body Rhythm
14 DJ Simi - Green Twister (SCI+TEC Digital)
15 Wattie Green - Brazillian Heat (Coyote Cuts
16 Re-Up - Shindi (Time Has Changed Records)
17 Claptone - Cream (Exploited)
18 Mark Wells - It Could be Anything (Influential House)
19 Mario Basanov - Just Think About (Social Disco Club Mix) Under The Shade
20 Daniele Tignino, Carel - Rhythmystic (Angelo Ferreri Remix) Reload
21 Huxley - Let It Go
22 Session Victim - Good Intentions (Retreat)
23 Manolo - Night Rhythm (Dikso)
* Git - Me (Accapella) BBE


---
Posted by orTofønChiLd on Feb-20-2012 03:41: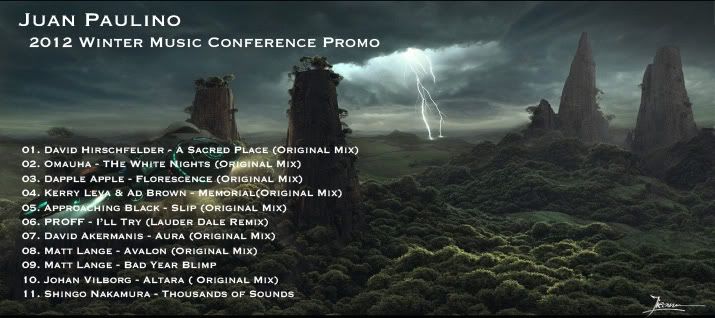 Legnth 59:04
Size 81.2 MB
Bit Rate 192 Kbps
Sample Rate 48.000 kHz

01. David Hirschfelder - A Sacred Place (Original Mix)
02. Omauha - THe White Nights (Original Mix)
03. Dapple Apple - Florescence (Original Mix)
04. Kerry Leva & Ad Brown - Memorial(Original Mix)
05. Approaching Black - Slip (Original Mix)
06. PROFF - I'll Try (Lauder Dale Remix)
07. David Akermanis - Aura (Original Mix)
08. Matt Lange - Avalon (Original Mix)
09. Matt Lange - Bad Year Blimp
10. Johan Vilborg - Altara ( Original Mix)
11. Shingo Nakamura - Thousands of Sounds

Right Click Save As

Any feedback is appreciated.


---
Posted by mnemonic. on Feb-20-2012 06:13:
Ryan and I had the pleasure of making an appearance on Proton radio during Luke Porter's show - Alleys.

We hope you enjoy this hour long set from us. The track list is available on Soundcloud. Downloads are enabled.

Thanks for listening!



---
Posted by pozz on Feb-27-2012 05:44:
some dark soundscapes i put together. very influenced by field recordings and dubbyness.

poz - chemically-induced mechanics (22-02-2012) [Ambient/ Downtempo/ Dubscapes]

01. Achim Mohné - Aufzeichnungen im Kellerloch [Touch Music; 2010]
- Love Cult - Untitled [Stunned Records; 2011]
- Small Cruel Party - La Poussière Des Murs Détruit Le Passé [Kaon; 1997]
- Monolake - Atmo [Imbalance Computer Music; 2001]
02. Shinjuku Thief - In Texture [Dorobo; 2004]
03. Love Cult - Untitled [Stunned Records; 2011]
04. Troum feat. Nina - Wáian / Moys [Transgredient Records; 2003]
05. Love Cult - Untitled [Stunned Records; 2011]
06. Francisco López - Fahrstuhle [Elevator Bath; 2010]
07. Cloroform - Dpr.002 [Cloroform; 2001]
- Unknown Artist - 09.11 [Slow to Speak; 2008]
08. Gas - Zauberberg 1 [Mille Plateaux; 1997]
- Francisco López - Untitled #190 [Monochrome Vision; 2008]
09. Seefeel - Signals [Too Pure; 1993]
10. Ptarkh - Dark Wood [GV Sound; 2011]
- E.P.A. - With Cartilage [Dorobo; 2004]
- Fleckfumie - Goodbells [After Hours; 2004]
11. Gas - Zauberberg 7 [Mille Plateaux; 1997]
12. Fluxion - Subliminal Tone [Chain Reaction; 2000]
13. Ozy - Drama Club [Force Inc. Music Works; 2002]
14. Ghislain Poirier - Oui-Dire [12k; 2001]
15. Quantec - Absolute Level [Echocord; 2009]
16. Boards of Canada - Alpha and Omega [Zomba Records; 2002]
17. DeepChord pres. Echospace - Liumin Reduced, Part 1 [Modern Love; 2010]
18. Biosphere - Warmed by the Drift [Touch Records; 2006]
19. Francisco López - Fahrstuhle [Elevator Bath; 2010]
- Enrico Coniglio - Angels of San Marco [Psychonavigation Records; 2010]
20. Ozy - Work, Money, Alcohol, Sleep, Work, Pudding [Force Inc. Music Works; 2002]
21. Antti Rannisto - Ääniesineitä, Part 9 [12k; 2005]
22. Pole - Fliegen [Kiff SM; 1998]
23. Goem - Met [12k; 2001]
- Francisco López - Fahrstuhle [Elevator Bath; 2010]
24. Maeror Tri - Immersion in Emotion [Direction Music; 1994]
25. Takahiro Kido - Prologue [Ricco; 2011]
26. Philip Jeck - Demolition [Touch Music; 1999]
27. Land - Shu [Extreme; 1996]

100min:00sec
229mb
320kbps/mp3

http://www.wupload.com/file/2665874...-02-2012%29.mp3
---
Posted by Tyson on Feb-28-2012 18:13:
Check out my latest mix.....



---
Posted by DigDeep on Mar-05-2012 02:52:
---
Posted by PivotTechno on Mar-05-2012 16:26:


To be perfectly honest, I wasn't even going to post this one, but the initial response I'm getting has prompted me to go ahead wit'it. Sound is a tad lo-fi - lazy and recorded straight into the lappy's mic jack - and there are a few wobbly moments here and there (was a pretty wobbly night, all 'round
). Otherwise, straight-up deep, dirty, druggy, late-night Techno, House and Electro, all-vinyl, 3-decks, no waiting. Thick like Chicago-style pizza.

Can't be arsed to do a tracklist for this one, but off the top of my head, there's some DJ Bone, Chris McKormack, Steve Hurley w/ M. Doc (best ever Hip-House tune), K-Alexi, Secret Cinema, Barada, Eduardo De La Calle, Frankie Bones, Tyree Cooper and Trevor Rockcliffe in there - if you're looking for an i.d. on a specific cut, just message me and I'll do my best to oblige.
---
Posted by kotsy on Mar-05-2012 23:30:
Kotsy - Maximum Drums 009 (March 2012)

Download

1. Glender - Bollywood [Nuno E Remix]
2. Sante Soliman ft Soliman - La Pek
3. Sergio Fernandez - Vivan Las Lolitas
4. Ismael Rivas - El Farol
5. Milo S - Move On
6. Oscar Akagy - Up
7. Raul Fernandez, Pinche Rodgall - La Solana
8. Alex Ricardo - O Tribaleiro [Eros Molina Remix]
9. DJ Gaga - Jaipong Indonesian Ethnic
10. Jay Joseph - Not Wrong
11. Wiwek - Ambushed
12. Rino Cerrone, Flavio Diaz - Another Last Cigarette (Tom Hades Remix)
---
Posted by WittyHandle on Mar-09-2012 19:16:


A bit of deep, funky tech, and ethereal house. Pretty happy with this one.
---
Posted by WithoutAngles on Mar-10-2012 05:48:



Crazy P - Beatbox (PBR Streetgang Remix)
Dapayk, Padberg - Continental Drift (Original Mix)
Dillon - Tip Tapping (Chaim Alternate Mix)
Kasper Bjorke - Lose Yourself To Jenny ft. Jacob Bellens (Maxxi Soundsystem Remix)
Jonas Rathsman - Tobago (Original Mix)
Totally Enormous Extinct Dinosaurs - Garden (Soul Clap Like It's 97 Mix)
Thyladomid, Adriatique - Deep In The Three (Original Mix)
Adana Twins - Everyday (Original Mix)
Memo Insua, Rey Aguilar - Love Me Right (Original Mix)
Infinity Ink - Games (Original Mix)
---
Posted by gl.tch on Mar-12-2012 21:28:
Feb.22, 2012


Local DJ and promoter Boots Boogie stopped by the station last week and, true to form, delivered a set chock-a-block with Disco, Nu-Disco, Deep House, Tech-House, and some new Bootlegs. A fixture in Toronto's underground dance scene, Boots' love for music extends beyond any one particular genre and his passion is infectious. Working with production partner, Max the Fax and friends at the Deep North Blog, Boots has been crafting disco-tinged bootlegs and edits aimed squarely at the dancefloor. While still new to the production game, his tracks are quirky, a bit cheeky, and border on the warehouse vibe. No slouch, the man mixes his way through a ton of tracks and showcased some of the great work being put out by other up-and-coming Toronto producers (highlighted in bold for y'all). It was a great show and afterwards we chat a bit about his musical tastes, the rise of Nu-Disco, who's hot in Toronto and Canada right now, and list off his upcoming events. This one is not to be missed.

Boots Boogie – In My Room – Feb.22, 2012

Tracklist
FunkinEven – You
Kindness Gee Up (Cosmic Kids Edit)
Don't stop the music (it sounds better with you) Boots Boogie Mash up
Melba Moore & Ooft – Love's comin at yah (Boots Boogie short n sweet edit)
Futurewife – Touch and Gold
AutoReverse – Love
Pantera (Boots Boogie upa notch edit)
Shalamar – A Night To Remember (Drew Izm Remix)
Tiger & Woods – Love In Cambodgia
Midnight Star – Operator
Levantine – Marianne
L'Étranger Guillemots – I Must Be A Lover (L'Étranger Remix)
Dream – Lowe
Bob Sinclar – Get into the Music
Fantastic Man – Look This Way
DJ Cozmic Cat – Good ol' days
Lucie Tic – Pen & Tonic
Coat Of Arms – Is This Something ( Original Mix )
Boots Boogie & Max the Fax - Squeeze me (dont hurt me)
D. Diamonds & Sean Roman – Lie to me
6th Borough Project – B.U.R.T. (The Journey)
Paul Revered – Flute Thing
Vaggio – Don't You Want Some More
Geisha Twins Do You Feel The Same? (JackieRemix)
Mix Chopin – Rio 76
Dime A Dozen – Mambo
Furniture Crew – Lets Do It (Like Your Funky Mother Mix)
Azari and III – Manic
Jesse Garcia – Love Me Now Feat Corey Andrew (Peter Horrevorts Remix)
Kid Gloves – Below The Belt
King Britt – Firefly
Derrick Carter & Ursula Rucker – Supernatural
Oskar – Oh My
Melee – Since I Found You
Chris Lake & Nightriders – NYC (Nelski Edit)
Sharam Jey, Soundz Fresh – Let's Get It On (Original Club Version)
Crazibiza ft Phats & Smalll – Spinning Around (Jay Borba Summer Festival Mix)
DJ Le Roi – I Get Deep feat. Roland Clark (Joris Voorn This Is Not A Remix)

-------

In My Room airs live, weekly, every Wednesday night from 10pm-12am EST on Radio Regent!

Hot Jambalaya!
---
Posted by MrCanada on Mar-13-2012 21:07:
Hi everyone my name is John, on air I go by the name Mr Canada. I am a dj & radio host on College radio in Toronto. My show is called World Series: Canada, & it airs every Wednesday at 1am on Fusion Radio. We play Canadian music new & old, from all genres. We also feature interviews with Canadian music makers, music industry professionals, & music fans.

If you have any suggestions for guests that you would like to hear on my show, please share them. Also feel free to add me to twitter & facebook
.

Facebook
Twitter

Please tune in Wednesdays at 1am on Fusion Radio, & tell me what you think of the show.

Here is the playlist & audio of the 03-07-12 show


---
Posted by hardcore trancer on Mar-15-2012 00:02:
Mystic Mind - Northern Lights *Progressive*
My latest progressive mix:



Tracklist:

1) Tom Glass - Naive (Nick Warren's psychedelic remix) (Hope Recordings)
2) Deep Funk - Tulips grow in space (Original mix) (Replug)
3) Victor K - colors of highway (simon firth remix) (Underground City music)
4) Ambeam - first landing (Mistiquemusic)
5) cid inc - magnify (original mix) (AlterImage Recordings)
6) distant vibes - voices (Distant Records)
7) Kay-D - awakening in the green (Matteo Monero remix) (Mistiquemusic)
8) Sasha - cut me down (kintar remix)
9) Beatbastards - Apollo (Iono Music)
10) 21 street - stack mode (relaunch remix) (Stripped Recordings)
11) Atmos - Soundglider (human element remix) (Iboga)
12) Phunk Investigation - bamboo (Baptism)
13) MSZ - Airtight
---
Posted by Mortyman on Mar-15-2012 02:59:
A good mix of Progressive, Techno, Trance & House




Tracklist:
01.dPen - Hathikan (Original Mix)
02.Tjarks - Grey Day (Mike Cotgrave's Darker Nights Mix)
03.Ad Brown - LA (Cid Inc Remix)
04.Fragma - Tocas Miracle (Jerome Isma-Ae & Weekend Heroes Remix)
05.John Acquaviva & David Amo Julio Navas - Acquanamo
06.Angry Kore - Dirty Trip
07.Christian Cambas - Fireball (Original Mix)
08.Save the Robot - Party People (Original Mix)
09.Lee Haslam - Crash Bang Wallop (Reaky Remix)
10.A.S.Y.S. - Acid Glitch (Original Mix)
11.Gerra G - Down n' Sons (Original Mix)
12.Arnej & Orjan Nilsen - No Turning Back (Space RockerZ Mix)
13.Flippers - Aroma (Original Mix)
14.Chris Schweizer - The Conquest
15.Marcel Woods - Lemon Tree (Marcel Woods Treatment)
16.Allure - I Am (Sied Van Riel Remix)
17.Mr. Pit - Mosni (Original Mix)
18.Pulse & Sphere - Rush Hour (Original Mix)
19.Jessus - Stereophonic (Original Mix)
20.Markus Schulz - 65.4hz (Mr. Pit Remix)
21.Kevin Focus - Stuck 7
22.Tigran Oganezov - Brainbug (Original Mix)
23.Lisa Lashes - Illusionize (Original Mix)
24.Alex Kannari - Colors (Original Mix)
25.The Sound of F.Y.C. (Tigran Oganezov Mashup)

Enjoy
---
Posted by Glasses on Mar-15-2012 06:14:
Tasc - Is It Spring Yet? - Channel One - House
The latest mix/podcast for Channel One

Direct Link: right click, save as...
Tasc - Is It Spring Yet - Channel One

SOUNDCLOUD LINK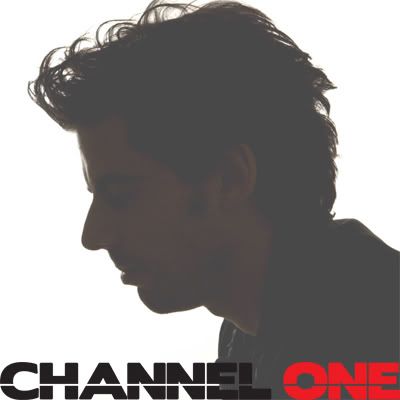 01 DJ T – Opera Buffa (MANIK's Paradise LL Mix)
02 Alexis Raphael – Kitchens & Bedrooms (Alexis Sunset Mix)
03 Paralell Dance Ensemble – Shopping Cart (Maxxi Soundsytem Remix)
04 FCL – More Then Seven
05 Shades of Gray – Dis This (Mic Newman Remix)
06 Frank Roger & Terrence Terry – This Is Now
07 Amirali – Beautiful World (Daniel Bortz Remix)
08 Lee Foss – Foxy
09 Claptone – Cream
10 Acos CoolKas & Nata Tomata – Don't Fly Away (Jimpster Dub Mix)
11 Superfunk & Ron Carroll – Lucky Star (Solomun Remix)
12 Ben Hoo – Jasmine (App Remix)
13 H.O.S.H – What Do You Say feat Malonda
14 Jet Project – Alright feat Electric J (Homework Remix)
15 Laura Jones – Inner Place
16 DJ Wild – Last Summer (Kerri Chandler Remix)
17 Sek – If I Could Just
18 Robosonic – The Sweetness (J.Phlip Remix)
19 Pirupa – Party Non Stop (Vocal)
20 Tom Budden – Simplest Inhale (Denis Horvat Remix)
21 Guy Gerber – Nothing Can Be True
22 Nat Self – Looped Down
23 Claude Von Stroke & Jaw – Le Fantome
24 Toky – About You (Hot Since 82 Remix)
25 Danny Daze & Young Edits – Million

djtasc.com
---
Posted by Goran84 on Mar-27-2012 03:46:
my latest mix, feel free to leave honest opinion




track list:
DJ T. & Khan - Leaving Me (Clockwork CW Remix)
Anja Schneider - Rio Bravo (Original)
Chris Finke - Dance Of Death (Justin Berkovi To The Past And Back Remix)
Yooj - Mademoiselle (Martin Buttrich Remix)
Nicole Moudaber - Let Go (Original)
M.A.N.D.Y. & Booka Shade - Home (Tim Green Remix)
Marcus Meinhardt - Checkpot (Echonomist Remix) (Digital Extra)
Antonio Piacquadio - Hold Up (Butch Remix)
Sante & Frank Lorber - Rootdown (Original)
Pele & Shawnecy - This Is C Speaking (Original)
Patrick Lindsey & K Mason - What I Remember (Original)
Santos - Sinus Disco (Leon Remix)
Felipe Venegas & Hanfry Martinez - Carnival (Original)
Thyladomid & Adriatique - Deep In The Three (Original)
---
Posted by gl.tch on Mar-28-2012 03:38:
March 15, 2012

Jiggy Tarsands is the latest alias of the mercurial Spencer Dee, a longtime veteran DJ in Toronto's underground electronic music scene. Although his sound has evolved over the years, his passion for innovative and cutting-edge dance music has been a constant. With a keen ear and deep crates, Spencer has a knack for putting together compelling mixes that take the dancefloor on a journey into sound. As he says in the interview: "It's not deep unless you have to work for it."

We first met a few years back at a gig at the old Chelsea Lounge on Dundas. I recall enjoying his eclectic set and I distinctly remember running over to the booth a couple of times to peer over his shoulder and check out the Traktor display to see what was on deck. Since then I've caught him performing at the occasional Bounce party, some other one-off around town or at the occasional loft/warehouse jam and he's always delivered the goods.

This latest incarnation is no exception. The sound of Jiggy Tarsands is deep, acid, warehouse, woozy, laidback nu-disco that's slightly off-kilter.

Jiggy Tarsands – Live on In My Room – Mar.7,2012

Tracklist

Lukas – Space Junkie Race
Daniel Bortz – No One
Mike Sulta – Escape From Rico Bay (Drop Out Orchestra Club Cut)
Lula Circus – Fake Blood True Wound
ZZT – ZZafrika (Julio Bashmore Mix)
Ponty Mython – Take More Lessons
Softwar – Darker
Bonar Bradberry – You Were Away
Ponty Mython – Simple Questions
Storm Queen – Look Right Through (Dub)
Spoons – Rudimental
Dillon – Tip Tapping (Chaim Alternate Remix)
–Interview–
Caribou – Leave House
Kri – Decay
Maxxi Soundsystem – Into The Future
Charlie Banks – Saying What (Christophe Mix)
Hobo – Sundowner
Jeremy P. Caulfied – Young Pretenders
Nero – Must Be The Feeling (Azari and III Remix)
The Hacker – Mind Games

-------

In My Room airs live, weekly, every Wednesday night from 10pm-12am EST on Radio Regent!

Hot Jambalaya!
---
Posted by mdm8 on Mar-28-2012 21:34:


A short one from us... big high energy tech house shit
... Enjoy



Track Listing:

Heartbeat (The Cube Guys Remix) - Sin Morera feat. Bianca
Off The Wall (Truelove Remix) - The Black Project feat. Franky S
Sonora (Hugo Remix) - Marc Romboy
The Indian Express (Original Mix) - Mario Ochoa
By The Way You Dance (Luigi Rocca Touche Remix) - Soneec, Belocca
Pum Back (Original Mix) - Tradelove

http://soundcloud.com/hashtaghouse
http://facebook.com/hashtaghouse
---
Posted by MrCanada on Apr-02-2012 06:18:
Here is the playlist & the audio from the 03/29/12, 16 songs total

In this episode (ep_003_032912), we played 16 songs total, including debuting 5 songs that have never been played on any other Toronto radio shows, 2 of which are also a Canadian radio debut.


---
Posted by kotsy on Apr-05-2012 02:18:
Kotsy - Maximum Drums 010 (April 2012)

download

1. Rikard - In Music
2. Alex Denne - Suavecito
3. Glender - Bring That Beats Back [Tech Groove Mix]
4. That Kid Chris, Chris Staropoli - Girlfriend
5. Inaki Santos - Bonita Infancia
6. Edu Iglesias - Free Your Mind
7. Jah Sound - Taste The Wind [Iam Lopez Remix]
8. Rene Amesz, Ruell - Hope
9. Luis Caballero - Tanto Trabaja [Albert Aponte Remix]
10. DJ Boris - Tribal Fusion [Chus & Ceballos Iberican Remix]
11. Bacio - Adalon
12. Homma Honganji - Austerlitz

Pages (60): « 1 2 3 4 5 6 7 8 9 10 11 12 13 14 15 16 17 18 19 20 21 22 23 24 25 26 27 28 29 30 31 32 33 34 35 36 37 38 39 40 41 42 43 44 45 46 47 48 49 50 51 52 [53] 54 55 56 57 58 59 60 »
---
Powered by: vBulletin
Copyright © 2000-2014, Jelsoft Enterprises Ltd.