OK it's more or less finished! Considering some monitor stands, but that will probably be further down the line....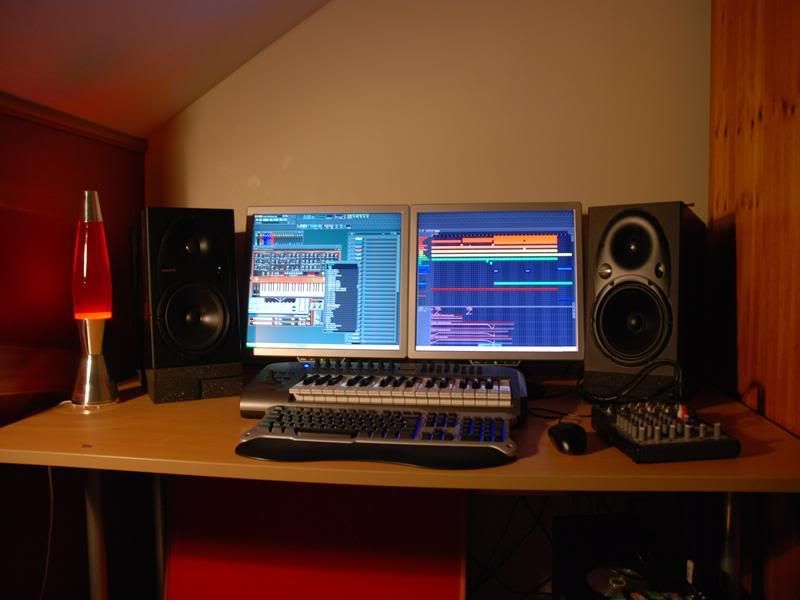 CLICK HERE FOR A HUGE HI RES PIC



Stuff:

Computer - 4600 AMD X2 Athlon, M-Audio Audiophile
Software - FL Studio
Keyboard - Edirol PCR30
Monitors - Mackie HR624, with some of that foam shit to stand on.
Mixer - Behringer Xenyx

One more thing I need is decent monitoring headphones, probably something like AKG or Beyerdynamic.

___________________
Signature Suspended as it was deemed offensive
Last edited by RickyM on Dec-27-2006 at 00:59