I had to photograph a piece of gear I am selling, so I took some random pics from my pigsty of a studio and the gear I have aquired over time as and when I have found it- mostly used..
Apologies for the mess!

For those thinking I'm some spoilt kid, think again. I'm 28 not 18 and this has been built up over time.I bought my first atari when i was 13 if that puts stuff into perspective.

Posted purely so some of you can see some interesting gear that you may not see very often nowadays in these computer heavy times.

2x akai MPC 60s (these arw what are for sale...)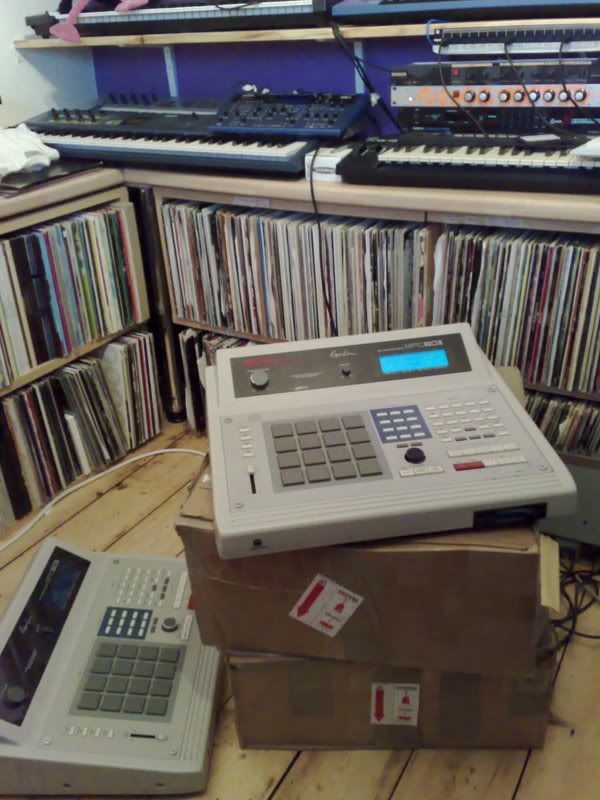 Yamaha AN1x, CS2x,a battered Roland Alpha Juno 2 (hoovertastic!) and a novation nova which is awesome..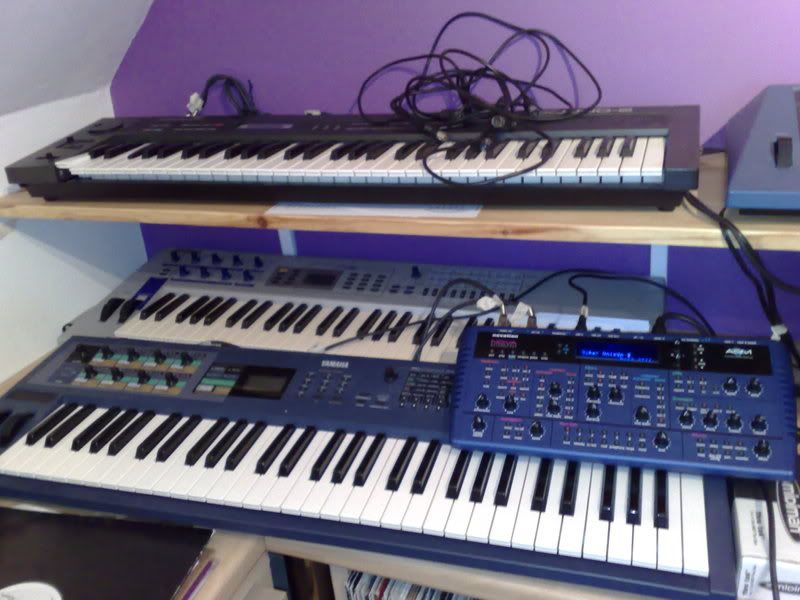 yamaha CS1x,master keyboard, FAT Freebass, MAM MB33 (basically the same except for the paint job), Cheetah MS6 vintage analogue, Roland D110, Yamaha FB01, midi thru box and a midi patchbay, Atari STe + monitor. And a lava lamp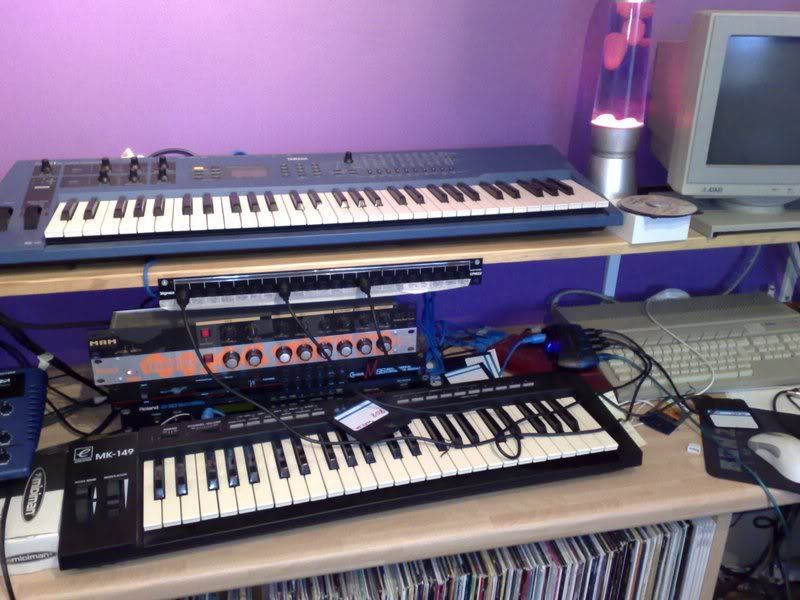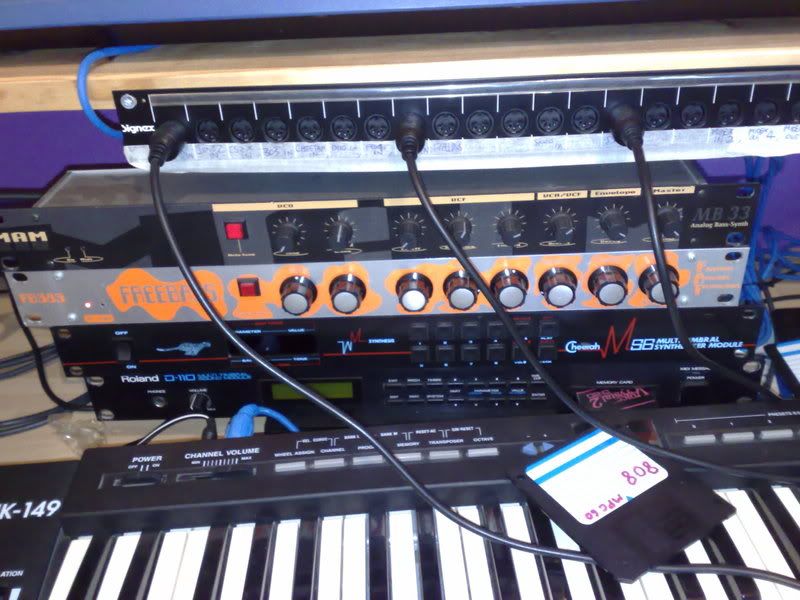 Akai MPC 1000 custom



My patchbay- every one of these is wired to something.



32/8 desk...



2x zoom 1201s effects units, 1 vintage frontline unit thingy which is seriously good, 1 multi effects unit which I dont think I have ever used, 6 mono compressors (or 3 if used in stereo)




Theremin, realistic reverb unit, and a ghost in a can (unopened)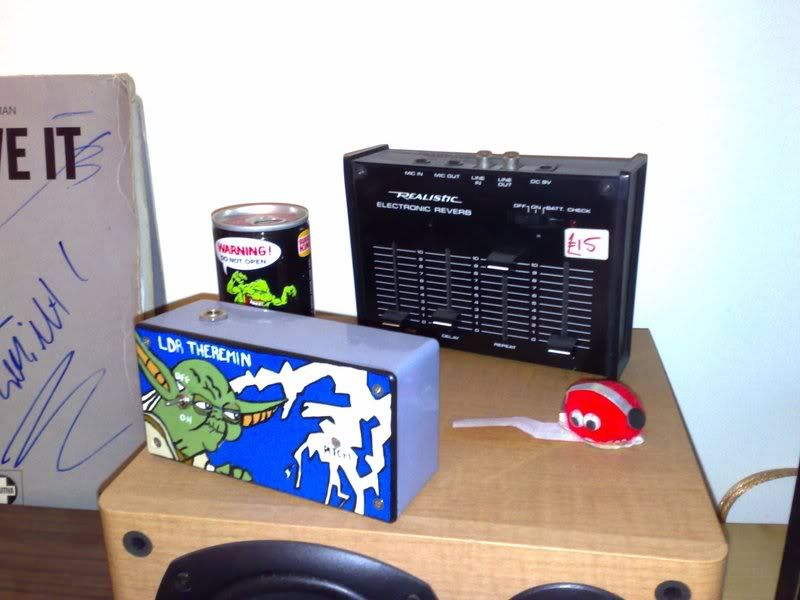 Er...loud!



An old casio I recently found abandoned ( it has drum trigger inpits interestingly..) and some dj kill switches.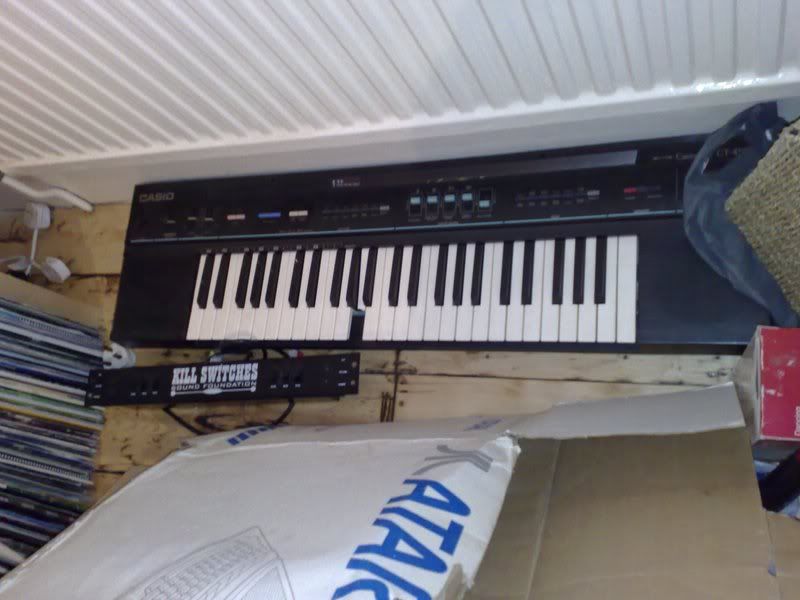 Casio VL1, and an old yamaha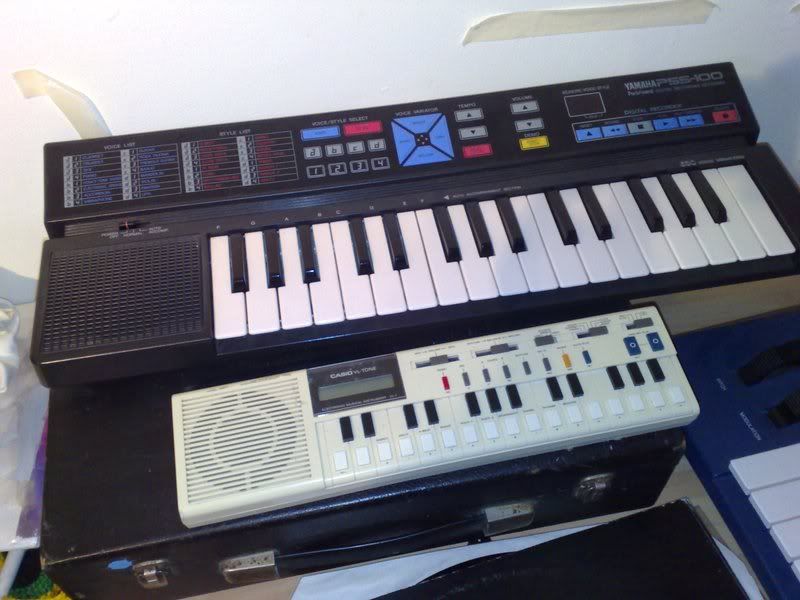 A better drum sound than a TR909...no...really...



Vintage watkins Copicat tape delay which smells like your grandmas house.



Steinberg Midex for Atari and PC (dont think you can see the pc and monitor in any of the pics)...



An Edirol 8 in/out soundcard that annoyingly is refusing to work...



Casio RZ1 sampling drum machine...



Craptop, vintage realistic graphic, and an Akai S3000XL sampler



There is more that isn't shown, but I cant even get to it and the DJ stuff at the moment as there are more crates of records in the way


Truth be told, I need to slim some of this down and have a bit of a clear out as I am moving overseas, and I find myself using more and more softsynths nowadays. That was the whole point of buying the edirol...if I can't get it working then it will make a handy novelty doorstop!
Last edited by Freak on Feb-21-2008 at 17:37