quote:
Originally posted by jennypie
OMG STOP TALKING ABOUT ICE CREAM, SHIT.




haagen dazs butter pecan. all creamy and hard and buttery with crunchy pecans. the different textures of crunchy with cream and only the purest ingredients like eggs, cream, butter, salt, sugar and pecans. it doesn't get any fresher and CREAMIER than that.


___________________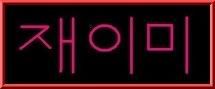 My soliloquy may be hard for some to swallow, but so is cod liver oil.

quote:
Originally posted by notelfreak
man i can't believe i tried to come off as responsible in that other thread, i am so full of shit just don't tell anyone