quote:
Originally posted by Rose
Are you one of those people that calls anything that's really good crip? lol. It's really good stuff yes. It's been going around this week here in Miami








Didn't smoke yesterday, fucking guy that said he was going to spark me up decided to bail at last minute. So much for that.



This is the first weekend I've been sober in a long time. I hate it.




yea because that's all we have! lol it's either regs or crippy. at least in the area i'm from. it's not like cali where you can be like, "hm, i want something that will help me get my homework done and then something different to make me hungry after and then another bag of the kind that makes me sleep" lol you order pot and you get what is given to you (if you decide to buy). and you either want the cheap regular stuff or the hydroponic stuff which is always referred to as crippy or crip.

what do you call it?


___________________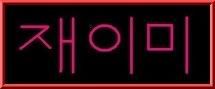 My soliloquy may be hard for some to swallow, but so is cod liver oil.

quote:
Originally posted by notelfreak
man i can't believe i tried to come off as responsible in that other thread, i am so full of shit just don't tell anyone