omg speaking of texting the wrong people. hilarious story from my best friend.


basically he made out with a couple of chicks at his sister's wedding back in april and one of the chicks was the recent ex of a very close friend of his sister's...and also a good friend to my best friend.

anyway so the guy's name is geronimo and there is another geronimo in their crew of friends who was also at the wedding and basically my best friend text the wrong geronimo like, "yea i was making out with so and so last night, she's so hot" and it was the ex bf of the chick!


the guy wrote back like "WHAT THE FUCK MAN" and it caused this whole fucking drama. my best friend called me up and was like, "dude, i wanna die right now" and proceeded to tell me the story. i was laughing so hard.

___________________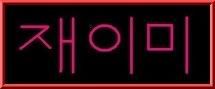 My soliloquy may be hard for some to swallow, but so is cod liver oil.

quote:
Originally posted by notelfreak
man i can't believe i tried to come off as responsible in that other thread, i am so full of shit just don't tell anyone