quote:
Originally posted by idoru
Going cold for two weeks. See you kids soon.



lol do me a favor and don't post in the cor for those 2 weeks. you're gonna be even more of a bitch than you usually are

___________________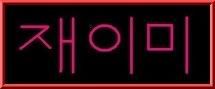 My soliloquy may be hard for some to swallow, but so is cod liver oil.

quote:
Originally posted by notelfreak
man i can't believe i tried to come off as responsible in that other thread, i am so full of shit just don't tell anyone