quote:
Originally posted by hundred
but you're high..who cares lol



no i was in the kitchen preparing the food and focusing and it was a huge distraction. just mindless, loud shreeking-like laughing for about 7 minutes straight. it was getting awkward. i just kept mumbling things like, "can someone feed her some rum please?" but that would set her off even more.


___________________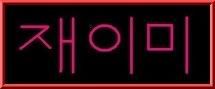 My soliloquy may be hard for some to swallow, but so is cod liver oil.

quote:
Originally posted by notelfreak
man i can't believe i tried to come off as responsible in that other thread, i am so full of shit just don't tell anyone