we got our hands on some really impressive looking/smelling regs but i'm totally disappointed in the outcome. puts me right to sleep.

we had some left from our last batch which i love. it gets me all focused and in the mood to clean or cook or go out, so i smoked the old stuff last night to compare it to the last 2 times i smoked the new stuff and passed out, and i didn't get tired with the old stuff, so it's definitely the weed.

___________________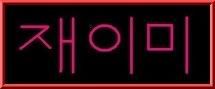 My soliloquy may be hard for some to swallow, but so is cod liver oil.

quote:
Originally posted by notelfreak
man i can't believe i tried to come off as responsible in that other thread, i am so full of shit just don't tell anyone