Re: ribs
quote:
Originally posted by jupiterone


could i get that recipe please? thanks!



ingredients
-baby back pork ribs
-bbq sauce (can be store bought or you can make your own, it's up to you)
-1 large disposable tin baking tray - get the size according to how many racks of ribs you're cooking (they are the kind you bake a turkey in)
-montreal steak seasoning OR (if you can't find this) get the following dry seasonings:
-kosher salt
-pepper
-paprika
-garlic powder
- 2 liter of coke (you might need more, it just depends on how many racks you are doing. figure you'll need almost a full 2 liter for each tin tray of ribs)

directions
put oven to 250 and put the ribs in the tin baking tray and season them with the dry seasoning.

after applying the dry spices and placing them in the tin tray, pour coca cola all over them and make sure there's enough in the tray so that they are drowned in the coke.

then just pop the tray full of ribs and soda in the oven at 250 and cook them for at least 4 hours. basically, treat them like a turkey. put them in the oven and make sure to check on them at least once an hour and make sure you take a baster or a big spoon and take the juice from the soda and rib meat in the tray and pour it all over the top of the ribs. this part is important or else the meat wont be as tender or juicy.

if the bones start to get burned, then cover the tray with tinfoil. you might want to just lightly cover the tray with tinfoil from the beginning.

anyway so after about 4 hours of slow cooking, you can take them out and slap some BBQ sauce on them and then finish them off on the grill for about 10-15 minutes just to get that grilled/charred flavor and you're done

the only thing that sucks about it is you have to be home the whole afternoon with them in the oven, but it's worth it and like i said, they will fall right off the bone as long as you baste them with the juices every so often.

good luck!

ps- they are best served with deli baked beans and i buy those "Hawaiian Sweet Rolls" (bread) and throw them on the grill too for a minute before serving.


___________________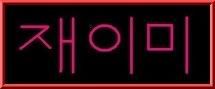 My soliloquy may be hard for some to swallow, but so is cod liver oil.

quote:
Originally posted by notelfreak
man i can't believe i tried to come off as responsible in that other thread, i am so full of shit just don't tell anyone