kimchi
Supreme tranceaddict




Registered: Aug 2005
Location: Downey, CA

quote:
Originally posted by J:\Digital
Hmm I know this is "Post Pics of your Setup"... but what about vids?

This is me, stoned off my tits.. so I am doing shit that doesn't even go with the music...
This is a combination DJ setup of mine and DannyO's.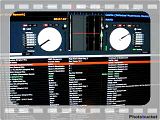 AHHH wtf!!! you killed it before the beat dropped in!!!