Okay, so I finally finished my new desk(Or at least to the point where it's functional).

Before, I had two desks, separate for DJing and computer...ing. I wanted to put everything in one place, and so I thought of the desk.

I was going to finish the project by getting a new monitor, since the two 14"s I've been on were complete fail. However, Woot.com kicked out a lovely 37" Westinghouse monitor for a deal, and so I bought one
.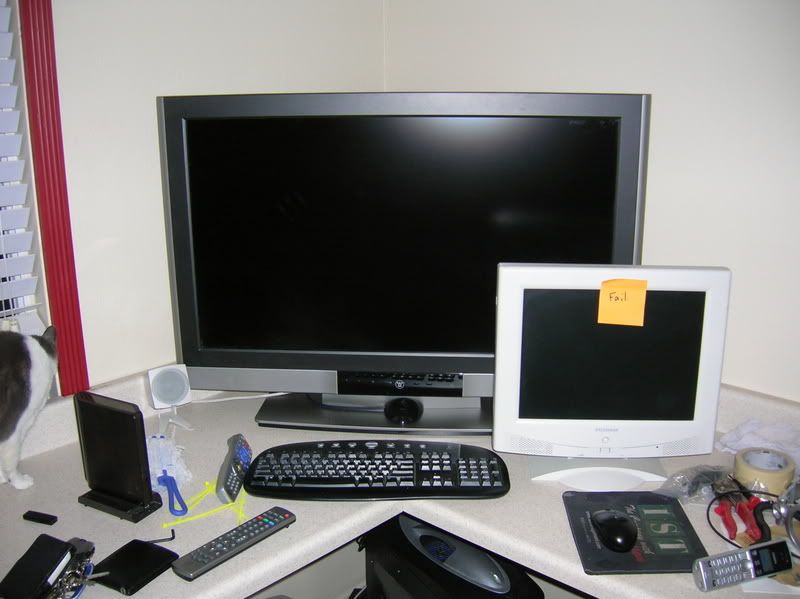 It will be put on the wall, at some point. At any rate, moving on.

With a couple prebuilt bases, and a couple laminate countertops, we set to work, and BAM!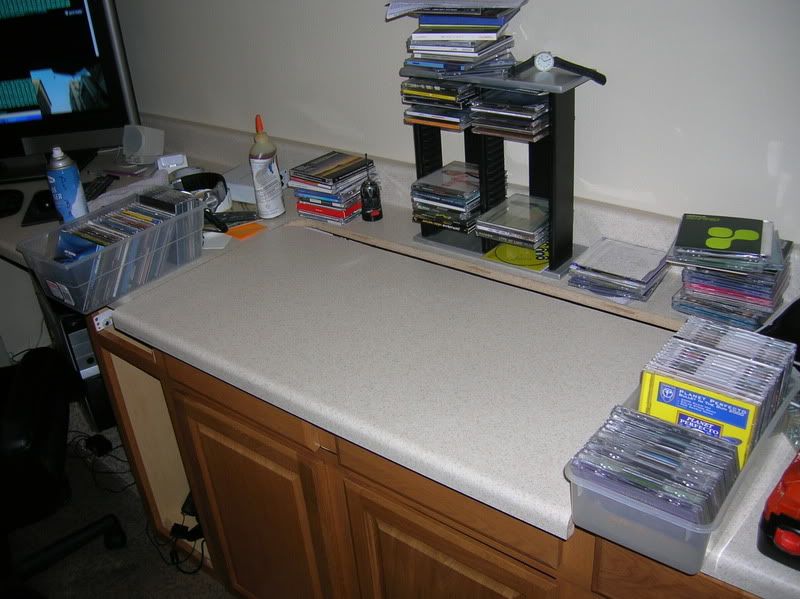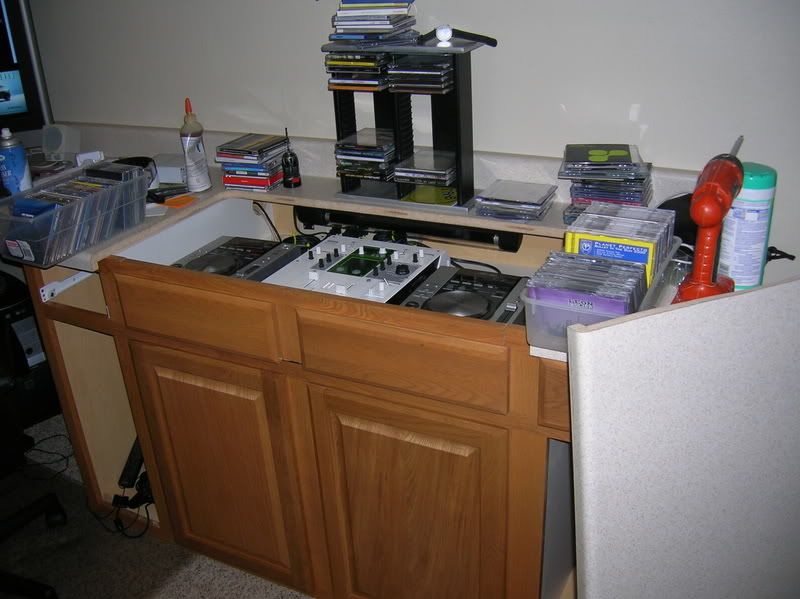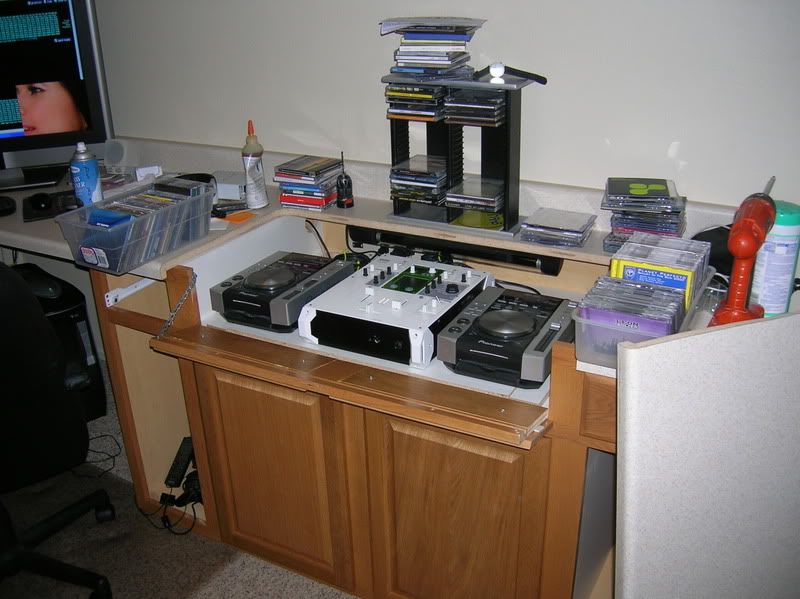 It's built to allow for a couple 800s, if I ever choose to upgrade.

___________________
Facebook | Twitter | Soundcloud | Bandcamp
Aaron Gray - Stating a Fact [solarSwarm] - OUT NOW! With a remix from JPL! Support from Solarstone, Ferry Corsten, and others!
Also out now - Abdomen Burst ft. Yavanndiel - Solar Eclipse (Aaron Gray Remix)[Solaris]