quote:
Originally posted by jennypie
Nope...really can't stand sugary/sweet drinks any more. Gives me a headache! Too many years of drinking man. :/



yea the sugary stuff gets me sick too, but i'm talking about like sour apple martinis (yuck) and lemon drop shots (double yuck). that's the kinda sweet shit that i can't do at all. rum & coke and flavored vodka with coke isn't so bad for me. but yea, i prefer the gin & tonic with lime. it's nice and crisp and not too sweet.

although, i AM addicted to those coconut mojitos and they're sweet. that's the only sweet drink i love.

ps - did u get my pm?


___________________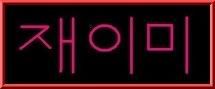 My soliloquy may be hard for some to swallow, but so is cod liver oil.

quote:
Originally posted by notelfreak
man i can't believe i tried to come off as responsible in that other thread, i am so full of shit just don't tell anyone