quote:
Originally posted by Sushipunk
Wow, I haven't had Sav Blanc in a really long time


There was one that I absolutely LOVED, from NZ, but I can't remember what it is now


kim crawford SB is my fav. it's from NZ i think. you should try it.


___________________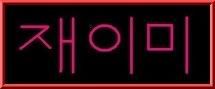 My soliloquy may be hard for some to swallow, but so is cod liver oil.

quote:
Originally posted by notelfreak
man i can't believe i tried to come off as responsible in that other thread, i am so full of shit just don't tell anyone