yea but my job is stressing me out among some other things and i'm starting to be like, *GASP* "shit i only have enough for a glass, i need to go to the store and get another bottle" lol

and then once i have a glass or 2 or 3 (my tolerance is starting to build up) i don't feel like doing anything. i'm all about the gym now.

___________________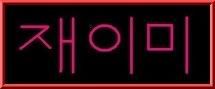 My soliloquy may be hard for some to swallow, but so is cod liver oil.

quote:
Originally posted by notelfreak
man i can't believe i tried to come off as responsible in that other thread, i am so full of shit just don't tell anyone