Masif Summer Bender

Featuring: Technikal (UK) - Steve Hill (Masif)
+ Hellraiser (Grindhouse E.P. Launch)

Friday 6th February

Technikal (UK)

Still just 21 years of age, Alf Bamford AKA Technikal stands head and shoulders above all other producers in the Hard Dance scene. His energy-packed, innovative, immaculately produced anthems of the past 4 years have kicked some much needed freshness into the genre, and he has won the respect and admiration of his fans and peers thanks to mind blowing cuts like 'Summasault', 'Overdrive', and his remix of Stu Allan's 'It's A Feeling'. After just a couple of years in the scene, he has had the likes of Lisa Lashes, BK, Rob Tissera and Nick Sentience knocking on his door, eager to collaborate with him. At the 2007 and 2008 Hard Dance Awards, the public voted Technikal as runner up in the best producer, best remixer and best track categories. The Harderfaster Readers Awards 2007 and 2008 also proclaimed Technikal as the best producer and remixer of the year. Its unheard of for someone so young to conquer a dance music scene in such a short time, but Technikals production prowess is too mighty for the outcome to be anything less than this. Now fully in his stride, this young prodigy sets the pace for the Hard Dance scene.

Steve Hill (Masif)

This pint sized juggernaut launched himself onto the international Hard Dance scene in 1999, with his first hit; "Frantic Theme (Get A Life You Drug Addicts)", which went on to sell a staggering 27,000 copies. Since then he's been responsible for over 125 productions and remixes which have sold in excess of 400,000 singles worldwide and appeared on over 2,000,000 compilation units! There aren't many places Steve Hill hasn't left his mark, continually jetsetting across the globe performing at the most prestigious parties on the planet! His sets are explosive and have won him 'best set of the year' awards on numerous occasions on websites around the globe including harderfaster.net and energyuk.net. Owner of Masif Recordings, Y2K, VW Records and his new imprint, S-Trax, his record empire is building at an exponential rate. Don't miss Steve Hill as he unleashes his latest bomb's on the 3D Dance floor!

Hellraiser (Grindhouse E.P. Launch)

Is it Tarantino? Is it Rodriguez? No it's Hellraiser & Satyriasis who bring forth the mayhem that is the Grindhouse E.P. Volume 1! From the darkest realms of Melbourne, Grindhouse E.P. Volume 1 delivers acid, hard hitting kicks, and dirty sounds for your listening pleasure. Grind This! takes the popular 303 acid sound into the way of the Grindhouse, while Grind That! goes more for the harder technoise side of things. As a special Grindhouse bonus both Hellraiser and Matt Restless give their unique view on the original Grindhouse Theme. Get this double feature release while you can and go to the nearest carpark, pump up the volume, picture yourself in a drive-in cinema and listen to the ultimate Grindhouse music experience in full effect! It's Grindhouse A Go-Go!


Masif Summer Bender

Featuring: Technikal (UK)
Plus: Steve Hill (Masif)

Technikal (UK)
Steve Hill (Masif)
St. Luke vs Algorithm
JFX vs M-Experience
Kid Dyl vs Skeata
X-Statik vs DJ Inferno

Level 2 – Anything Goes !!
Tech Trance, Hard Dance, Hardcore!

Jaffa
Dynasty
DJ Snaz
Anth'm
Raving Alco
Chris X

Level 3 – Hardstyle Room!
Feat: HELLRAISER
(Grindhouse E.P. Launch!)

Hellraiser
Karpe-DM
Boxhead
Damien K
Skitz


CBD Nightclub - 12 McKillop St. City.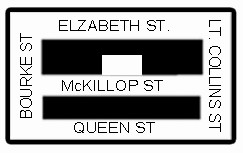 Doors open 10pm-Dawn
Tickets: $25 General/ $20 Guestlist
18+over Photo ID Required

visit www.3dnightclub.com for more info.
Management reserves all rights.

___________________
*** Sig edited -> no banner ads in sig
http://gospelofdance.com.au/GOD/god_banner.gif

G.O.D VS 3D - Feat: Pierre Pienaar aka P.H.A.T.T
SATURDAY 14TH JULY @ HIFI BAR