Friday 6th June @ 3D

KENNY L (WA) - You will hardly ever meet someone as strongly devoted to the scene as Kenny L. By day you will find him at The DJ Factory (W.A's leading vinyl and DJ equipment outlet) which he also part owns. By night Kenny can regularly be found at any one of a number of Perth's premiere branded club nights including Playground, Filthy Gorgeous, Chemistry and Open House Party as well as at venues Metro City, Eurobar, Sapphire Bar, Geisha Bar and the new Mullaloo Beach Hotel. He regularly plays support to the biggest artists/dj's in dance music at most of the major events & festivals in W.A. including Summadayze, Future Music Festival, Gods Kitchen, Gatecrasher & Big Day Out. Kenny has also showcased his skills on the International stage taking in a host of gigs in Germany, Amsterdam, Rotterdam, Ibiza and Indonesia. For the past three years Kenny has been voted by the general public Western Australia's No.1 DJ in both the Allen & Heath DMA's and the Inthemix.com.au Top 50 Australian DJ Poll. Catch him at 3D this Friday as he mixes it up with a perfect blend of Trance & NRG, guaranteed to get the floor rockin! www.kennyL.com


Level 1 - Special Guest: Kenny L (WA)

10 - X-Statik

11 – DJ Inferno

12 – JFX vs M-Experience

130 – Kenny L (WA)

3 - Gazmatron

4 –5th Element

5 - St. Luke


Level 2 – "No sleep till bedtime..."

1130- SLuG (electro/prog)

1230- B.O.B.B.I.E (psy/hard dance)

130- DeX (trance)

230- Dynasty (Tech/Trance)

330- Alias Vs Hardy (tech/trance)

430- 6head_slug (hard tech)


Level 3 – Diamonds & Pearls
Sexy House & Dirty Grooves!

1230 - Jaffa

2 – The Undergraduates

330 – DJ Fusion




Coming Up @ 3D!!

Friday 4th July - JOOP (NL)

Friday 11th July - Steve Hill (Masif)

Friday 18th July - Hardstyle Night Feat:
DJ Activator (Italy) + Bobby V (NL)

Friday 22nd August - James Lawson (UK)



*DOUBLE HAPPY HOUR*
10pm-12am on level 1!!!

For Guestlist contact 3D@GospelOfDance.com.au
Guestlist's must be received B4 7PM Friday!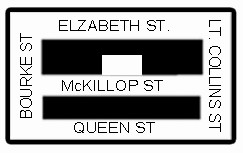 3D @ CBD Nightclub – 12 McKillop St City.
10pm – Dawn.. 18+Over Only Photo ID Required
$16 General/ $12 Guestlist/ $10 B4 11pm.

Please Note: No Entry After 5am.

More Info: www.3dnightclub.com

Join the 3D MySpace: www.myspace.com/3dnightclubmelbourne

___________________
*** Sig edited -> no banner ads in sig
http://gospelofdance.com.au/GOD/god_banner.gif

G.O.D VS 3D - Feat: Pierre Pienaar aka P.H.A.T.T
SATURDAY 14TH JULY @ HIFI BAR