Steve Hill (Masif) - This pint sized juggernaut launched himself onto the international Hard Dance scene in 1999, with his first hit; "Frantic Theme (Get A Life You Drug Addicts)", which went on to sell a staggering 27,000 copies. Since then he's been responsible for over 125 productions and remixes which have sold in excess of 400,000 singles worldwide and appeared on over 2,000,000 compilation units! Mr. Bishi, Neon Lights, Masif DJ's, Nylon, Kumara and Zander are just some of the numerous guises he has recorded under. Nicknamed the "King Of Euphoric Hard Dance" by Ed Real, and "Mr Hard House Academy" by Frantic promoter Will Patterson, Steve Hill is a true leader of the melodic movement in Hard Dance. There aren't many places Steve Hill hasn't left his mark, continually jetsetting across the globe performing at the most prestigious parties on the planet including Dance Valley in Holland, Hard House Academy in London, Chemistry in Auckland, Transmission in Sydney as well as playing at the best clubs on the international circuit. His sets are explosive and have won him 'best set of the year' awards on numerous occasions on websites around the globe including harderfaster.net and energyuk.net. Owner of Masif Recordings, Y2K, VW Records and his new imprint, S-Trax, his record empire is building at an exponential rate. The Masif Organisation is involved with numerous artists and parties around the globe! Hill is also responsible for the biggest Hard Dance album in Hard Dance history, spanning over 60 tracks on 3 CD's! In 2007, he also became the most prolific artist in Hard Dance history by making over 50 productions for commercial release in one year. 2008 sees Steve Hill tour Europe three times, South Africa, Brazil, Argentina, USA, Canada, Vietnam, China, Singapore and Japan, as well as regular Australian and New Zealand dates! The future is bright for the undisputed King of Euphoric Hard Dance!


Level 1 - Steve Hill (Masif)
Masif Hard Trance Bootlegs CD Launch!
CD + Masif Merch Giveaways!!

10 – X-Statik

11 – DJ Inferno

12 – 5th Element

1- Karpe-DM

2 - Steve Hill (Masif)

330 – Gazmatron

430 - M-Experience

530 – St. Luke


Level 2 – Substance
Breaks, Electro, Tech, Minimal,
Prog, DnB And Trance!!

1130 - Simon Murphy Vs. Julian Reynolds

1 - Tim Rogers

2 - Uber Maneuver LIVE!
(DJ Rich OK and Blinky)

3 - Taran M Vs. JFX

430 – J-Slyde (Birthday set)


Level 3 – Diamonds & Pearls
Sexy House & Dirty Grooves!
Plus: WORLDS GREATEST SHAVE!!




12 – Fusion

130 – Calvinator

245 – Jimmy Jamez

4 – Jaffa


*DOUBLE HAPPY HOUR*
10pm-12am on level 1!!!

For Guestlist contact 3D@GospelOfDance.com.au
Guestlist's must be received B4 7PM Friday!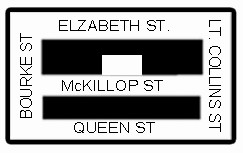 3D @ CBD Nightclub – 12 McKillop St City.
10pm – Dawn.. 18+Over Only Photo ID Required
$20 General/ $16 Guestlist

Please Note: No Entry After 5am.

More Info: www.3dnightclub.com

Join the 3D MySpace: www.myspace.com/3dnightclubmelbourne

___________________
*** Sig edited -> no banner ads in sig
http://gospelofdance.com.au/GOD/god_banner.gif

G.O.D VS 3D - Feat: Pierre Pienaar aka P.H.A.T.T
SATURDAY 14TH JULY @ HIFI BAR