Steve Hill (Masif) Hard Trance Anthems 2 - CD Launch @ 3D

This pint sized juggernaut launched himself onto the international Hard Dance scene in 1999, with his first hit; "Frantic Theme (Get A Life You Drug Addicts)", which went on to sell a staggering 27,000 copies. Since then he's been responsible for over 125 productions and remixes which have sold in excess of 400,000 singles worldwide and appeared on over 2,000,000 compilation units! Catch Steve @ 3D this Friday alongside a masif list of locals, as he launches his latest CD titled 'Hard Trance Anthems 2 – International Edition' mixed by Steve Hill, Dark By Design, Luca Antolini, Technikal, Cally & Juice & Phil York!


Friday 11th July

Level 1 – Steve Hill (Masif)
Hard Dance Anthems 2 – CD Launch!


10 – Krisis

11 – St. Luke

12 - Jaffa

1 – Gazmatron

2- Steve Hill (Masif)

330 – M-Experience

430 – X-Statik


Level 2 – Substance
Breaks, Electro, Tech, Minimal,
Prog, DnB And Trance!!

1130 - Julian Reynolds

1230 - Rich Ok

130 - J-Slyde

230 - Taran M Vs. Simon Murphy

4 – Tim Rogers


Level 3 – Psychotic Episode present:

12 – Micro

1 – Savotage vs Krazy Dan

230 – Nachos

330 – Pakman vs Player 1



Coming Up @ 3D!!

Friday 11th July - Steve Hill (Masif)

Friday 18th July - Hardstyle Night Feat: DJ Activator (Italy)

Friday 22nd August - James Lawson (UK)


*DOUBLE HAPPY HOUR*
10pm-12am on level 1!!!

For Guestlist contact 3D@GospelOfDance.com.au
Guestlist's must be received B4 7PM Friday!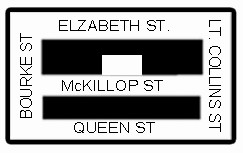 3D @ CBD Nightclub – 12 McKillop St City.
10pm – Dawn.. 18+Over Only Photo ID Required
$20 General/ $16 Guestlist

Please Note: No Entry After 5am.

More Info: www.3dnightclub.com

Join the 3D MySpace: www.myspace.com/3dnightclubmelbourne

___________________
*** Sig edited -> no banner ads in sig
http://gospelofdance.com.au/GOD/god_banner.gif

G.O.D VS 3D - Feat: Pierre Pienaar aka P.H.A.T.T
SATURDAY 14TH JULY @ HIFI BAR