3D & HARDER>>FASTER PRESENT: SCOTT BROWN (UK)

THE WORLD'S NUMBER 1 HARDCORE DJ : EVOLUTION RECORDS

Voted the world's Number One Hardcore DJ, Harder>>Faster is proud to welcome back Scott Brown for his end of the year performance for our event. The owner of Evolution Records and Evolution Plus, Scott is responsible for anthems that have touched generations of raversfrom the old skool days of Now Is The Time and The Rezerection Anthem (Do what ya like) to Nu Skool anthems like Elysium Plus, Definition of a Bad Boy, Gang Bang Society, Neckbreaker and Boomstick. He tours the world constantly playing everywhere there's a hardcore scene, such as Switzerland, Canada, America, Australia, Hong Kong and Japan. His diversity as a DJ and a producer allows him to be one of the very few UK DJ's capable of playing at a UK mega-event like Slammin' Vinyl or HTID one night, and then jumping on a plane to play at a massive gabber party in The Netherlands the next night. Despite his world #1 ranking he's one of the most down to earth people in the international scene, and is easily the most recognised name in the Hardcore movement. Without question, Scott Brown is one of the hardcore elite, and a Godfather of the Hardcore scene. Do not miss Scott as he absolutely tears it UP AT HARDER>>FASTER www.myspace.com/dj_scottbrown

Gurty (QLD)

DJ Gurty has been making waves in the Brisbane Hardcore scene for the past 12 months and has established herself as Brisbane no. 1 hardcore She J. Gurty has played at all Brisbane's underground events and has supported numerous interstate and international DJ's. Long time raver turned DJ, Gurty has a unique approach went it comes to all things hardcore be it uplifting, melodic, cheesy or flat out bangin Gurty's got them all covered. Harder Faster is proud to present Gurty in her first Melbourne Appearance

Rushnosh (ACT)

After 5 years of smashing dancefloors in our nation's capital, Rushnosh makes his way down south for his Melbourne debut. Bringing his own style to UK Hardcore, he is known for his fast and furious sets. After blowing away the crowd at the 2008 DMC Technics DJ Championships in Canberra, Rushnosh showed that the art of scratching is not just for hip hop DJs. Having played alongside Australia's best DJs at events such as Exodus, Hardwars, Euforix and Nemysis, plus a weekly spot on Brisbane based radio station KrankyDigital, Rushnosh has earned his place as one of Canberra's finest Hardcore DJ's. Get ready for the RUSH!

MC Harlequin (ACT)

After bursting onto the scene in 2004 Harlequin took the MC'ing world by storm! Known for his high energy stage presence and ability to hype any crowd into a frenzy come see why MC Harlequin is the no1 choice for some of australia's biggest rave events


Friday 12th December

Level 1 - Special Guests:
Scott Alert + Gazmatron!

10 – DJ Fusion

1130 – JFX

1230 – Exa-Cist

130 – St. Luke

230 – Gazmatron

330 – Scott Alert

5 – M-Experience


Level 2 – Hardstyle Room!!

12 – S.H.A.N.E

1 – DJ Platinum

2 – Skitz

3 - Captn Skrunch

4 – DJ eM


Level 3 – HARDER>>FASTER 3
feat: Scott Brown (UK)

11- Godspeed Vs D-Logic

12 - Weazel Vs Danny J

1 - Rushnosh (ACT) (Ft Mc Harlequin)

2 -Scott Brown (UK)

330 - Gurty (QLD)

430 - Remane Vs Artemis



*DOUBLE HAPPY HOUR*
10pm-12am on level 1, Every Week!!!

For Guestlist contact 3D@GospelOfDance.com.au
Guestlist's must be received B4 6PM Friday!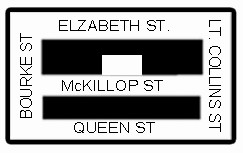 3D @ CBD Nightclub – 12 McKillop St City.
10pm – Dawn.. 18+Over Only Photo ID Required
$25 General/ $20 Guestlist.

Please Note: No Entry After 5am.

More Info: www.3dnightclub.com

Join the 3D MySpace: www.myspace.com/3dnightclubmelbourne

___________________
*** Sig edited -> no banner ads in sig
http://gospelofdance.com.au/GOD/god_banner.gif

G.O.D VS 3D - Feat: Pierre Pienaar aka P.H.A.T.T
SATURDAY 14TH JULY @ HIFI BAR