Lee Haslam (UK)
www.leehaslam.com

Lee Haslam career has spanned the last the last twelve years, making his name with his hard hitting, energy fuelled & cutting edge DJ sets & production. Lee's meteoric rise began in 2002 with massive selling 'Music Is The Drug' single which not only hit the top of the UK dance charts and sold over 40,000 units but was also licensed onto 15 compilation albums around the globe. Hot on the heels of this success Lee was soon remixing for some of the biggest names in dance music including Lost Tribe's 'Gamemaster' and Dumonde's 'Human'. Over the next two years Lee would notch up a further four singles and 15 remixes for labels worldwide making him one of the most sought after producers in dance music.

In 2004 Lee Haslam hit the fast track to the top of the UK trance scene, using the opportunity of a coveted BBC Radio 1 Essential Mix to join the dance DJing elite and at the same time dazzling dance fans with his flowing musical style and flawless technical skills during a daunting live set to an audience of millions listening around the globe.

The buzz on Lee's Essential Mix was nothing short of phenomenal, and in the months ahead he was selected to mix the trance CD on 'tidy Euphoria' which went on to sell 50,000 copies with Lee's CD been widely regarded by many as the best CD on the album. Further to this Lee was also asked to compile and produce the 'Resonate 4' album, the second time he would mix this compilation series. This was instrumental in his decision to move away from the sound that had made his name for the previous 8 years. Resonate 4 gave him a platform to showcase the start of his new direction and his journey back to his trance roots where he stared so long ago. The album was a huge success with his double CD selection gaining full marks in DJ Magazine and Mixmag praising it as the most forward thinking trance albums of the year so the transformation had gotten off to an amazing start.

By 2006 Lee's move away from the harder sound was nearing completion. His departure from tidy showed the world his determination to break into the trance scene, and to concentrate fully on his DJing and Productions. This was a great move for Lee as the bookings continued to pour in from all over the world. Lee continued to travel the country and the world. Rocking The Gallery, Escape, Inside Out, Goodgreef and The Coach, just a few of the massive venues in the UK that were lucky enough to catch Lee. Globally he had storming tours through Calgary, Vancouver, San Francisco, Cape Town and of course the party capital of the world, Ibiza.

October 2006 saw the launch of Lee's own label Digital Remedy. His first release was the double Lee Haslam EP Volume 1. "Checkmate" and "Carpe Diem" were launched to rave reviews with its fierce breakdowns and forward thinking trance melodies. Both tunes were smash hits and in all the major DJ's boxes, with Checkmate getting club support from Paul Oakenfold, Armin Van Buuren, Judge Jules, Eddie Halliwell & DJ Magazine Top 100 number 5, Christopher Lawrence who signed it up immediately for inclusion on the massive Gatecrasher Live Album mixed by along with another of Lee's tracks The Future, released earlier that year on the Monster Tunes imprint. South African production legend Pierre Pienaar (a.k.a. PHATT) also snapped up Checkmate for his Euphoric Sessions album, underlining Lee's significant and increasing influence as a producer to be reckoned with.

In 2007 Lee's amazing form continued, striking out on his own, he continues to push his Digital Remedy label to great acclaim across the board. The second half of his self-titled EP again secured support from the very top of the DJ tree. Two massive tech trancers, "Kinetic" and "Close Encounters" were played by everyone you could wish for, including Sander Van Doorn, Mac Zimms, John O'Callaghan and Randy Katana. Judge Jules, Eddie Halliwell, Agnelli & Nelson and Riley & Durrant all gave both tunes huge airplay on Radio 1 and Galaxy.

In the spring of 2007 Lee released a further two singles in "Show Me Your White Bits" and "Terra Firma" which again secured support from Marco V, Marcel Woods, Eddie Halliwell, Fabio Stein, John O'Callaghan, John Askew and Barry Connell which is just a selection of the heavyweight names giving their support. At the end of May, the first half of Lee's new Collaboration EP series came out, with tracks from Lee and Guy Mearns, know to the dance world at large as DJ and producer Guyver. "Synthessential" & "Zippa" hit Number One in many download store charts and we played worldwide. The second part of the EP, this time by Lee Haslam & Michael Dow was released in June. One of the tracks "Blessed" was soon signed up the new Gatecrasher album and was played by the likes of Ferry Corsten & Armin Van Buuren. Both these partnerships have Lee working with the hottest up and coming producers on the scene and underline his commitment to pushing forward and forging a new future for UK trance.

Like before the remix requests soon came in with Strukture being the first to get Lee into the studio to do what he does best with Barbed Wire & Sunglider's "Ruffed Up" which was released in April. After this Five AM Records snapped up his services and asked him to remix M.I.D.O.R's "Trillion", with Dave Pearce airing it on his influential Radio 1 show in May. Tsunami followed suit asking Lee to remix the ROOS classic "Instant Moments" for them which also came out in May. Alter Ego then got him to remix a track by Reconceal called Hollow Hope which is due out in August. It doesn't end there either, Lee remixed the massive "Bulgarian" by Travel in June and immediately got four Radio One Plays in the first week. This was quickly followed by a joint remix with Guy Mearns of the Cassius classic "The Sound Of Violence" which again got 7 Radio One plays in three weeks! The remix requests are still coming in for Lee with him already remixing the Travel follow up to Bulgarian called Indiana Love and projects for Monster Tunes, Black Hole & High Contrast, testament to Lee's outstanding production talents and capping off a phenomenal year for Lee.

DJ wise in 2007 Lee was asked to become Slinky' new global resident and to look after their new label which is being launched in October. Lee will be Slinky's main overseas DJ representing the brand worldwide as well as at their UK residencies in Portsmouth, London, Leeds and Bristol. Further to this Lee continues to be a firm favourite at some of the biggest nights around with highlights being The Gallery at London's legendary Turnmills, Inside Out, Goodgreef and Escape. His set at the eleventh Tidy Weekender in March was chosen as one of just three from the entire line-up to be broadcast live on the nation's biggest dance music station, Galaxy and shows what high regard he is held in within the industry. If all that wasn't enough, in 2007 Lee also launched his own night, Lee Haslam & Friends, a night designed to promote Lee himself, Digital Remedy and his favourite DJ's and Producers as well as nurturing new and up and coming talent.

Lee's dedication to his music and his pure passion for trance, combined with his reputation both within the industry and behind the decks and his phenomenal production skills have seen his career blossom and grow throughout 2006. As 2007 progresses, each month sees Lee's profile rise higher and higher. The support he has had from the people that matter has been unmistakable – big names and big promoters are all beginning to catch on to the musical fire that is Lee Haslam.



Friday 14th September

Level 1 - Lee Haslam (UK)

Lee Haslam (UK)

Soul-T

St. Luke vs Krisis

5th Element

JFX vs X-Statik

M-Experience

DJ Inferno vs Exa-Cist


Level 2 – Chloe aka Kinkiraver's Birthday!!

Rachel Price

Nikki Sig

Nomes

Sunshine Bunny vs Surprise Guest

Dj Elektra


Level 3 – Diamonds & Pearls
Sexy House & Dirty Grooves!

Jaffa

Julian Reynolds

Fusion

Wok Solid


Vote For 3D in the inthemix 50!!




Click On Image To Vote For 3D!!


*DOUBLE HAPPY HOUR*
10pm-12am on level 1 - Every Week!

For Guestlist contact 3D@GospelOfDance.com.au
Guestlist's must be received B4 7PM Friday!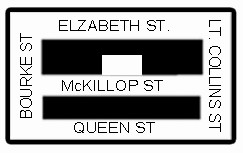 3D @ CBD Nightclub – 12 McKillop St City.
10pm – Dawn.. 18+Over Only Photo ID Required
$25General/ $20 Guestlist

Please Note: No Entry After 5am.

More Info: www.3dnightclub.com

Join the 3D MySpace: www.myspace.com/3dnightclubmelbourne

___________________
*** Sig edited -> no banner ads in sig
http://gospelofdance.com.au/GOD/god_banner.gif

G.O.D VS 3D - Feat: Pierre Pienaar aka P.H.A.T.T
SATURDAY 14TH JULY @ HIFI BAR