quote:
Originally posted by Sushipunk
An enclosure for our frogs?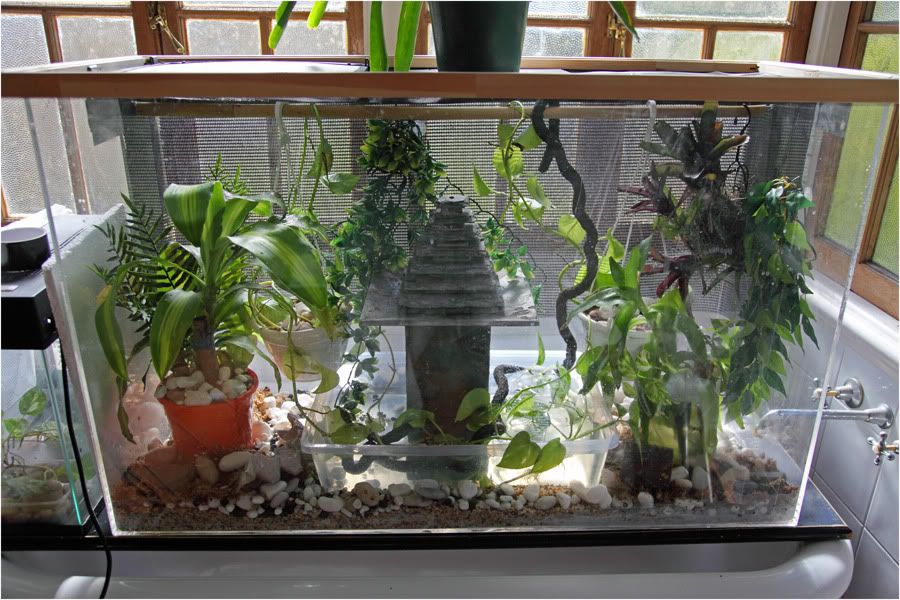 Pretty straight forward, guys


(You can see the small dracaena on the left)



Because of the frog post i spent an hour looking on wikipedia at amphibians that lead to reptiles and eventually dinosaurs. You've taken me through time and evolution boy.


___________________
Nothing lasts, nothing lasts, everything is changing into something else. Nothing is wrong, nothing is wrong, everything is on track...

You know, William Blake said... uh, nothing is lost. Nothing is lost and I... I really believe that, we only move on...