Wed.Jan.18



Since 2010, we have enjoyed hosting a stage at Tomorrowland and helping curate a musical experience for all you dedicated Trance fans who traveled from all over the world. Shining a spotlight on fresh talent through our DJ contests or sharing a smile during those epic hands-in-the-air moments, we felt your passion.

While we are sad to confirm we will not be joining you this year, we are also happy to see that Trance Energy, A State Of Trance, and FSOE Recordings are returning and that Johan Gielen's 'Trance Classics World Tour' will be making a stop. Rest assured, with Age Of Love, Anjunabeats, Bonzai Music, and the VII Crew you'll be sure to get your dancing in on any day/weekend you decide to attend.

THANK YOU to everyone who reached out to us ...until next time!






Fri.Aug.04



Our Tomorrowland photos are up! View them all in our Gallery or on Facebook



Sun.Jul.30



THANK YOU to everyone who shared in another epic year at Tomorrowland!

Pics/vids to follow later this week!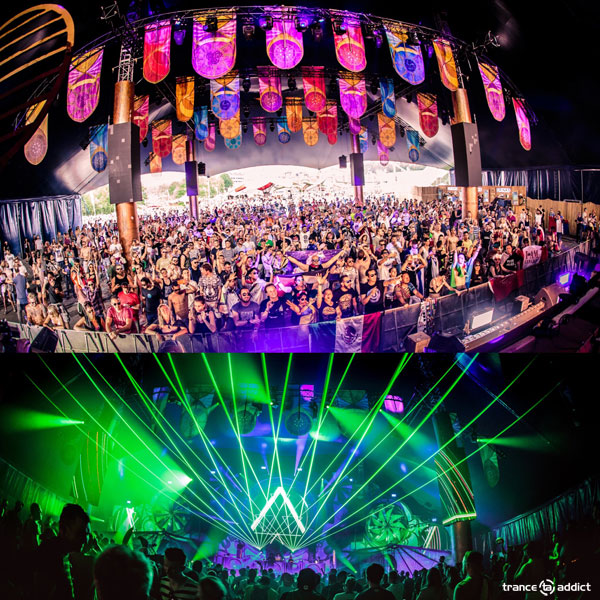 Fri.Jun.30



Our DJ Contest winner is MIKE SQUILLO and GUARD14 our runner-up! Congrats guys!



Thu.Jun.22



We have chosen FIVE finalists in our DJ contest! Please head over and listen/comment on the mixes!



Mon.May.29



Our Tomorrowland DJ Contest returns!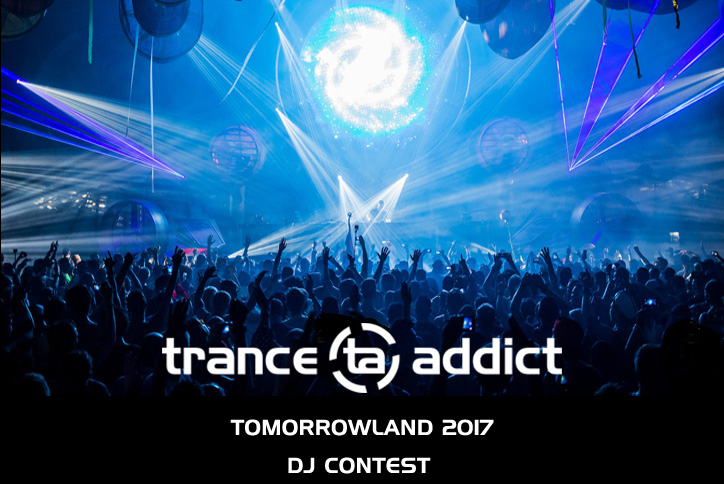 Wed.Mar.15



Step right up!

July is just around the corner and soon enough we'll be at Tomorrowland with this star-studded lineup: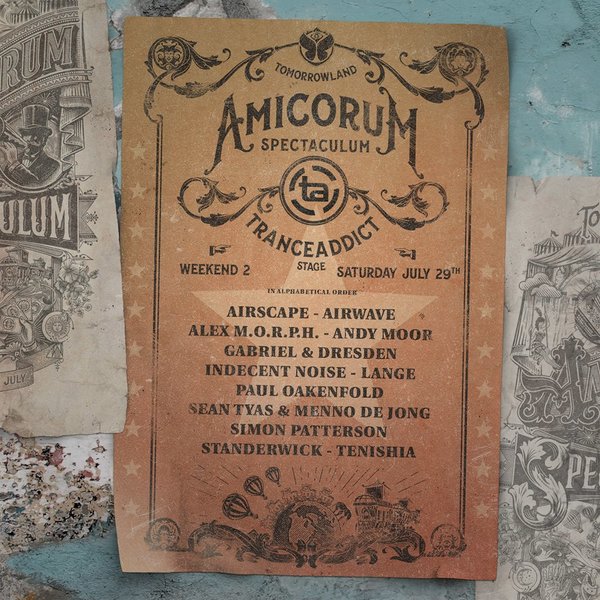 Thu.Jan.19



Happy to announce we are returning for our 8th year at Tomorrowland!

Registration is now open on tomorrowland.com for ticket sale on Jan 28.

More info to follow soon!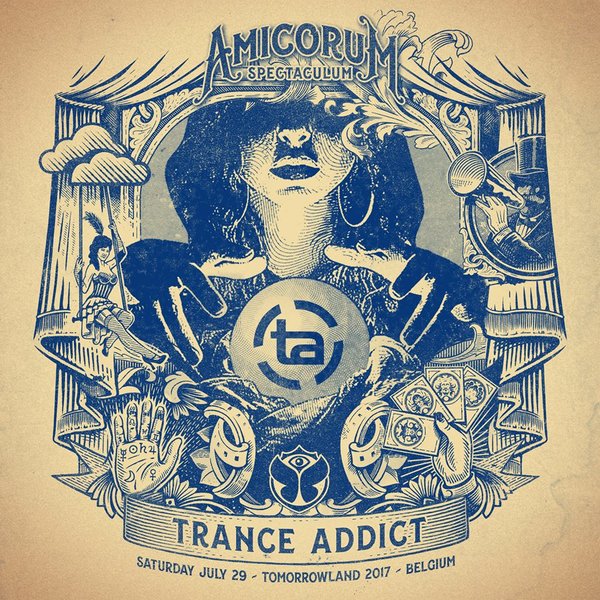 Wed.Dec.21



Ozmozis celebrates its landmark 200th event with a HUGE lineup in Toronto this New Year's Eve!

What a way to bring in 2017!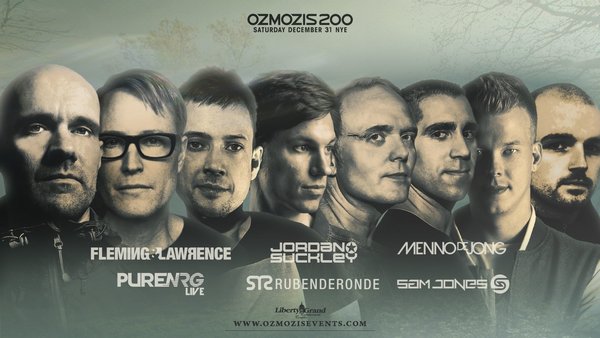 Sat.Oct.01



Dreamstate returns to Southern California and for its 1 year anniversary has a MASSIVE lineup spread across 4 stages.

Happy Trancegiving! :)






Tue.Aug.02



Our photos from Tomorrowland are up! View them in our gallery or on Facebook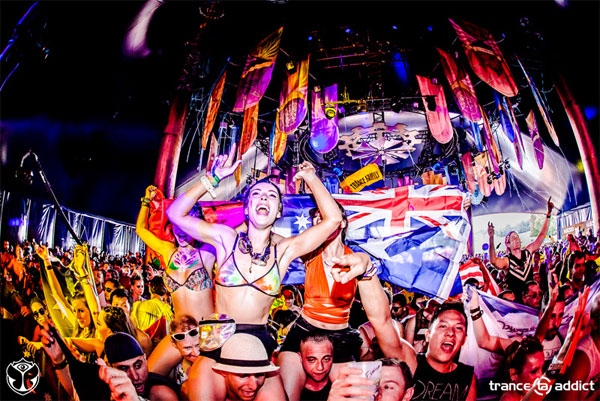 Sat.Jul.23



THANK YOU to everyone who danced with us on Day 1 of Tomorrowland!!! The tent was jam packed and full of smiles!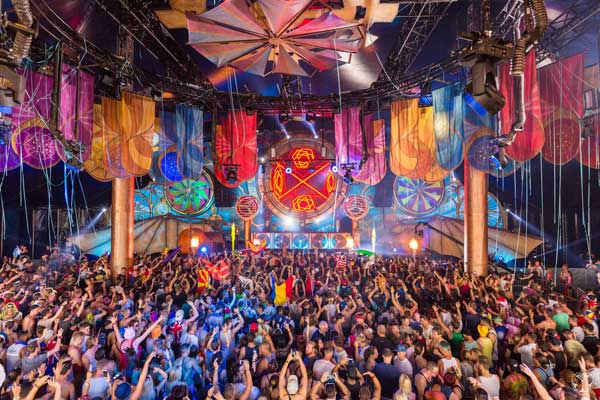 We have a special treat for you this year with ENTIRE sets on YouTube in HD quality:

- M.I.K.E. Push
- Ben Gold
- KhoMha
- MaRLo
- Orjan Nilsen
- Gareth Emery




Thu.Jul.21



Tomorrow is Tomorrowland!

This year, for the first time, we will be streaming for 6 hours - so that those of you who can't be with us can share in the experience! Tune in at tomorrowland.com starting at 19:00 CET / 13:00 ET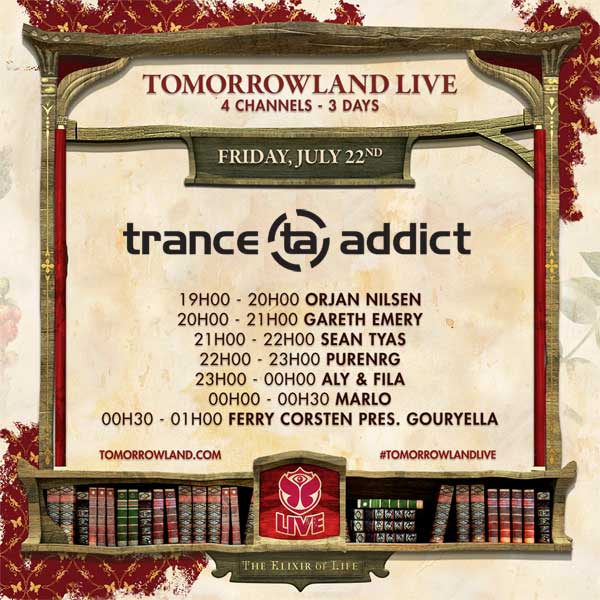 Thu.Apr.7



We are happy to reveal our stage lineup for our 7th year at Tomorrowland in Belgium!

A massive day of Trance talent lies ahead of us → Aly & Fila Ben Gold, Dimension , Ferry Corsten Pres. Gouryella, Gareth Emery, KhoMha, MaRLo, M.I.K.E. Push, Orjan Nilsen, pureNRG (LIVE), Sean Tyas & Standerwick!

Summer can't come soon enough!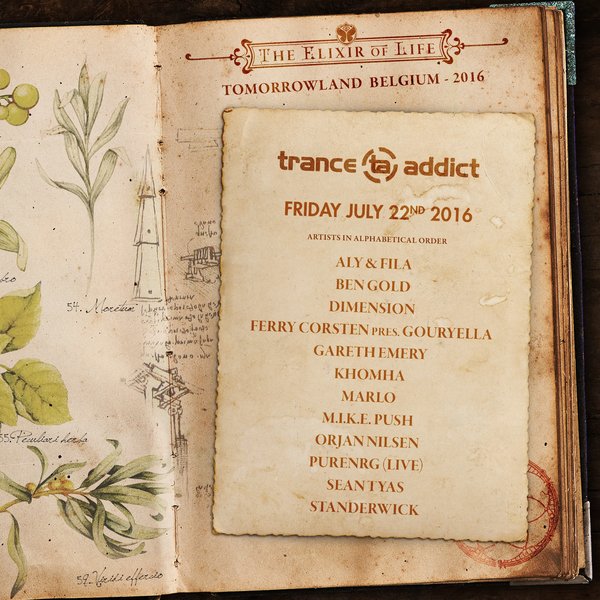 Mon.Mar.7



The 22nd edition of Montreal's Bal en Blanc returns on March 27th inside the massive Palais des Congres!

Thousands will be dressed in white across the multiple rooms with a diverse lineup as seen below. Taking over the Trance helm will be: Aly & Fila, Emma Hewitt, Mark Sixma and Gareth Emery.

Info: balenblanc.com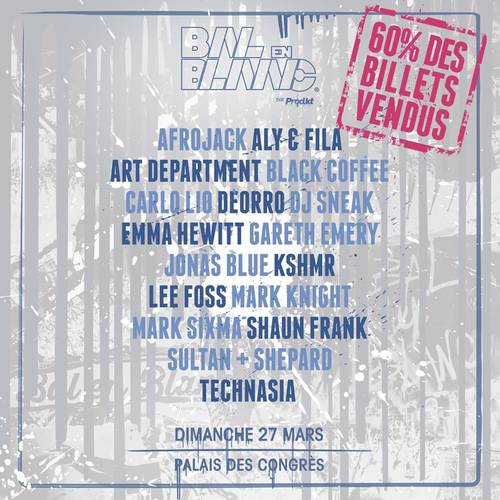 Sat.Jan.30



A State of Trance #750 is LIVE from Toronto! Tune in -- astateoftrance.com






Fri.Jan.22



Next weekend Toronto hosts ASOT750 and we're giving you a chance to WIN a pair of tickets! Click HERE to enter!



Thu.Dec.17



A State of Trance celebrates its 750th episode next month! #ASOT750 returns to Toronto on January 30th, 2016.

The lineup was announced today: Armin van Buuren, Orjan Nilsen, Andrew Rayel, Ben Gold, Solid Stone and Standerwick!

Tickets are on sale at Ticketmaster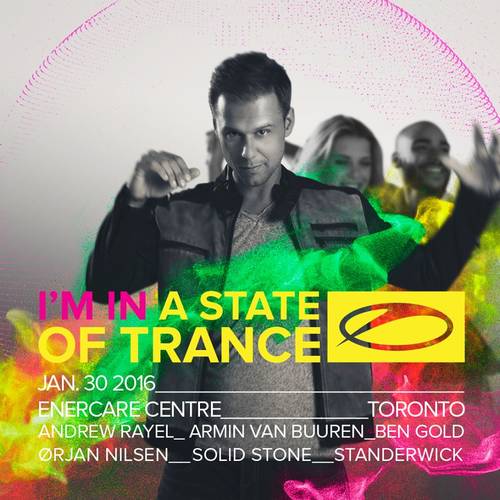 Tue.Dec.1



Tomorrowland has released a 77 minute full-length documentary that focuses on the experiences of fans and artists alike in 2015!

The film features footage and experiences from Sao Paulo (Brazil), Boom (Belgium), and Atlanta (USA).

Available only until Dec. 14! Don't miss it!!





Mon.Nov.30



Reviews are in and Dreamstate was nothing short of phenomenal this weekend!

Here's a short clip of Bryan Kearney playing Oceanlab - "Clear Blue Water"





Thu.Nov.24



Below is a taste of some of the visual/audio spectacle that went down at the Transmission party in Prague, CZ this past weekend!





Mon.Nov.16



Good write-up on the upcoming Dreamstate event happening near Los Angeles.

"Trance is such a vocal, passionate crowd. Theyll stay at the trance stage all night. Its unique in that way."

Read more - LINK



Sun.Sep.27



Thank you to all the trance music lovers who danced with us at TomorrowWorld again this year! :)

View our photos here -- LINK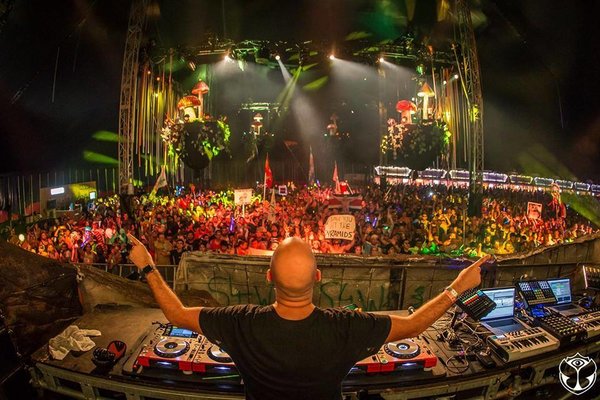 Thu.Sep.03



Here is our lineup + times for TomorrowWorld!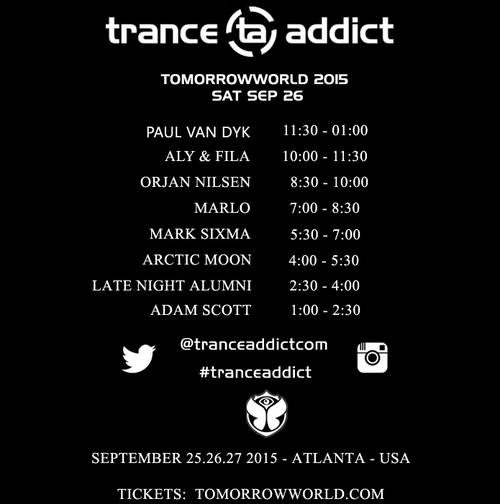 Tue.Aug.11



Here are the headliners by day for TomorrowWorld!
Our stage lineup/time slots will be released soon!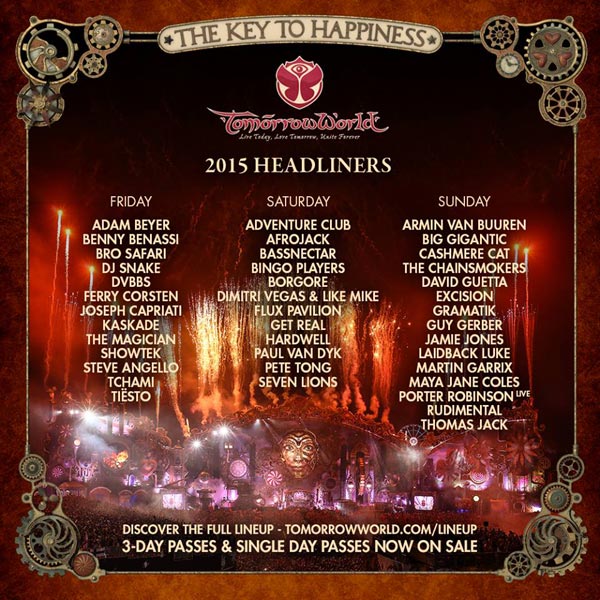 Thu.Jul.30



Photos from last week's Tomorrowland are now up! Click the photo to view!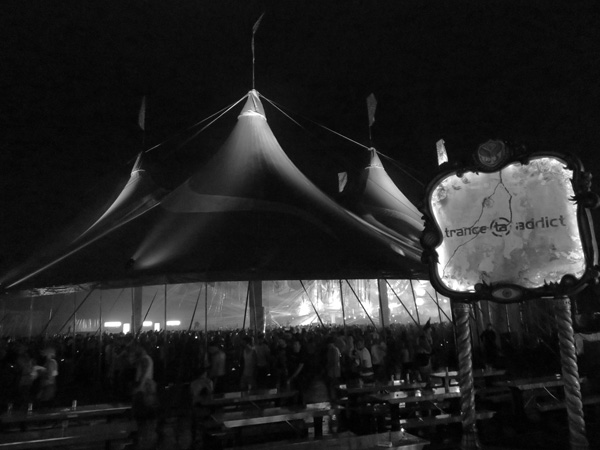 Sat.Jul.25



What an amazing opening to Tomorrowland!

Our tent was pumping all day long and we want to thank everyone who danced with us! Here is a shot of Markus Schulz closing out the night!





Sat.May.23



Summer is approaching fast ...and that means it is time for another epic Tomorrowland festival in Belgium! It will be our 6th year hosting a stage and this year is as stacked as any!

We will be showcasing the sounds of: Airscape (Johan Gielen + Virtual Vault), Aly & Fila, Andrew Rayel, Fred Baker, John O'Callaghan, Markus Schulz, Menno de Jong, Orjan Nilsen, Pure NRG (Giuseppe Ottaviani & Solarstone), Sean Tyas, Stadium4 (Andy Moor & Lange), Tenishia.

See you all there!







Mon.Mar.9



It's that time of year again!

WMC returns to Miami next week and there are more than enough pool parties, boat cruises and club nights to feed your musical cravings.

Check our Event Listings or our WMC Events Masterlist thread to help plan your party schedule!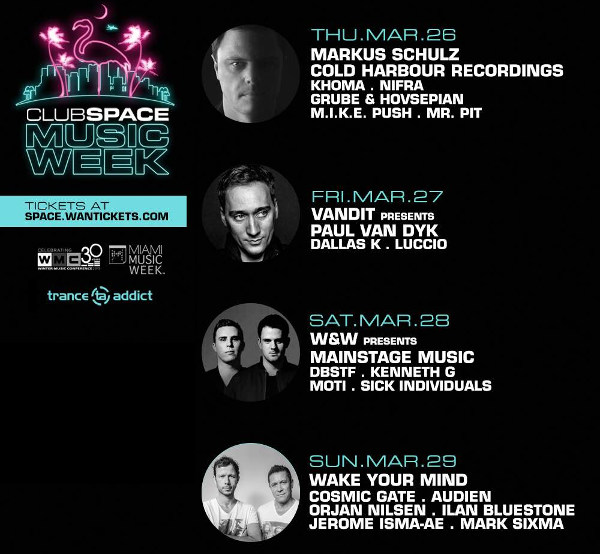 Thu.Mar.5



We will be returning to TomorrowWorld in Atlanta this September!

Tickets now on sale!

Info: TomorrowWorld.com






Fri.Feb.20



The 21st edition of Montreal's Bal en Blanc returns on April 5th inside the Bell Centre.

Thousands will be dressed in white and the lineup thus far consists of: Aly & Fila, John O'Callaghan, Alesso, W&W, and Dash Berlin.

Info: balenblanc.com






Sun.Feb.8



Tomorrowland (Belgium) sold out in just hours! Hopefully those of you who have never been yet had a chance to snag your tickets.



Fri.Feb.6



Don't forget! Tickets for Tomorrowland go on sale tomorrow!

Wed.Jan.7



Pre-Registration for Belgium's Tomorrowland is happening this Friday at 10AM EST! It may seem far away given that the event is in July but it WILL sell out so jump on this early!



Thu.Jan.01



Happy New Year!

2014 was a busy year full of great festivals and events. Will it be topped in 2015?

A State of Trance's milestone 700th episode party is happening in Melbourne, Australia on Feb 6. If you don't already have a ticket you're out of luck since it's sold out. The Feb. 7th Sydney show still has tickets as well as the upcoming ASOT Festival in Utrecht, NL on Feb. 21, Buenos Aires, Apr. 11, and Miami at the Ultra Music Festival Mar. 29.



Mon.Sep.29



What a party!!

Thank you to all who came and danced with us at TomorrowWorld in Atlanta again this year! Check out our Gallery to see some highlights!






Wed.Sep.24



Only TWO DAYS away!!






Sat.Sep.12



Reliquary has WON the opening slot on our stage at TomorrowWorld!

Thank you all for your comments/feedback in the past week - it helped us make our decision.



Mon.Sep.8



We have selected THREE FINALISTS in our DJ Contest -- please go take a listen to the sets!

Winner announced on Saturday!



Fri.Aug.22



We have launched our contest to WIN an opening DJ slot on our stage at TomorrowWorld!

Visit tranceaddict.com/djcontest for all the details!



Wed.July.30



Photos from the final weekend of Tomorrowland 2014 are up! View them in our Gallery or on Facebook






Tue.July.21



Photos from Tomorrowland Weekend 1 are up! View them via the Gallery or on Facebook. Share and tag yourselves!



Sat.July.18



Thank you to everyone who came out to dance in the heat at our Tomorrowland stage! We do it all again next Friday :)

Our pictures will be up soon, for now, here's a teaser: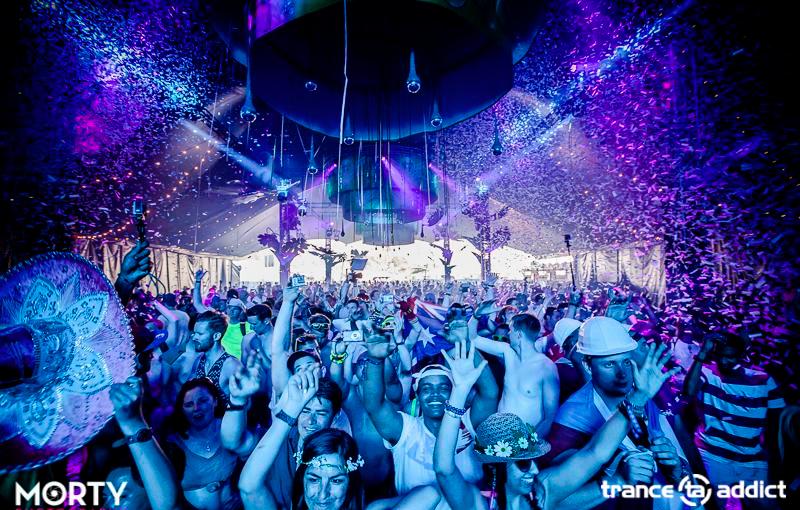 Fri.Jun.13



Given the success of last year's inaugural Tomorrowworld festival it is no wonder that another one is happening!

Are you ready? 3 Days of epicness return on Sept 25-27 in Atlanta, Georgia, USA





Thu.May.8



Are you one of the lucky ones who managed to secure a ticket for the sold-out Tomorrowland in Belgium this July?

This will be the 5th year that we have a stage at the massive festival - here is the lineup:

Andrew Rayel, Bryan Kearney, Fast Distance, Fred Baker, Jorn Van Deynhoven, KhoMha, MaRLo, Max Graham vs Protoculture, Menno de Jong, Omnia, Orjan Nilsen, Paul Oakenfold, Sean Tyas, Team 140



Thu.Apr.3



The 20th anniversary of Montreal's Bal en Blanc takes place on April 20th. Big names from the Trance, Techno and House world will be headlining the 3 arenas to a crowd of 15,000+ revellers. If you're in the area be sure to check it out!






Mon.Mar.31



Tomorrowland Belgium tickets are all SOLD OUT! However, we still have a few tickets left but those spots will be gone today so if you want to go now is your chance!

Weekend 1: July 18,19,20 / Weekend 2: July 25,26,27

Tickets:
Full Madness Pass (3 day regular pass) €209.25
Dreamville Pack (3 day regular pass + camping) €260

Fill out the form: bit.ly/TAtmrw2014


Wed.Jan.15

The 10th edition of Tomorrowland in Belgium is happening over 2 weekends this summer! July 18/19/20 + July 25/26/27!
If you are interested in going you need to pre-register on www.tomorrowland.be -- Pre-registration ends Feb. 15!





Thu.Aug.1



If you missed Tomorrowland you can make up for it by attending the launch of the Tomorrowworld festival near Atlanta, Georgia, USA. We'll have a stage there with the lineup below -- www.tomorrowworld.com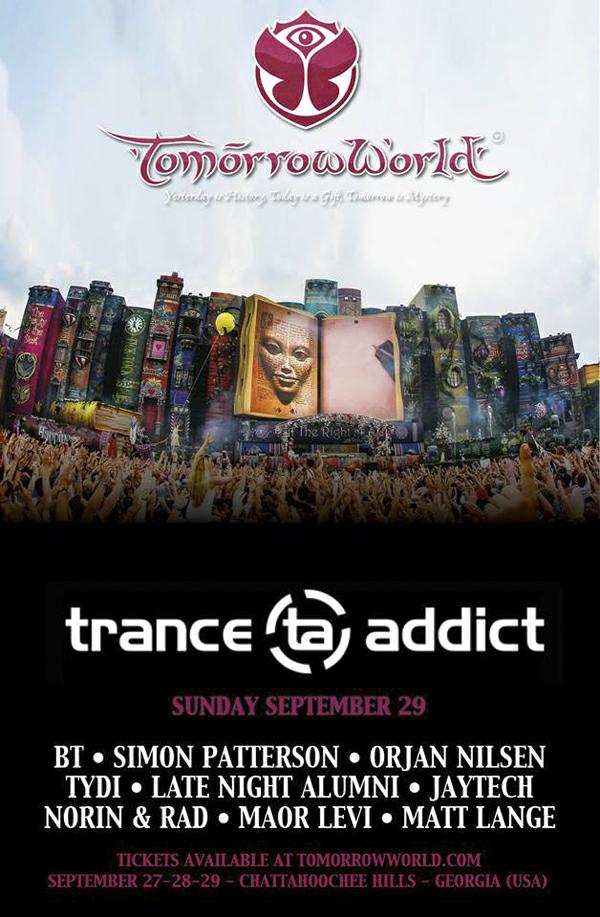 Mon.Jul.29



Thank you everyone for another successful Tomorrowland experience! ALL the DJs rocked the TA tent with none other than Paul van Dyk closing off the festival! See you next year :)



Tue.Apr.2



We are happy to announce our 4th year in Belgium for the massive TomorrowLand music festival this July!

Our stage will include the sounds of: Andy Moor, Lange, Max Graham vs Protoculture, Indecent Noise, Arctic Moon, Bryan Kearney, Tenishia, Allure and Fast Distance.


Tranceaddict.com Top 250 DJs
Official 2012 Ranking
| | | |
| --- | --- | --- |
| 1. | Armin van Buuren | NC |
| 2. | Markus Schulz | 1 |
| 3. | Above & Beyond | 1 |
| 4. | Aly & Fila | 4 |
| 5. | John O'Callaghan | 7 |
| 6. | Lange | 7 |
| 7. | Dash Berlin | 7 |
| 8. | Gareth Emery | 3 |
| 9. | Bryan Kearney | 22 |
| 10. | Ferry Corsten | 4 |
| 11. | Orjan Nilsen | 11 |
| 12. | W&W | 7 |
| 13. | Paul van Dyk | 6 |
| 14. | Andy Moor | 14 |
| 15. | John 00 Fleming | 1 |
| 16. | Eddie Halliwell | 105 |
| 17. | Ben Nicky | 7 |
| 18. | Tiesto | 9 |
| 19. | KhoMha | 198 |
| 20. | ATB | 9 |
| 21. | Giuseppe Ottaviani | 5 |
| 22. | Cosmic Gate | 5 |
| 23. | Andrew Rayel | NE |
| 24. | Carl Cox | 10 |
| 25. | Solar Stone | 32 |
www.tranceaddict.com/top250

Click to view all of the Top 250 Results