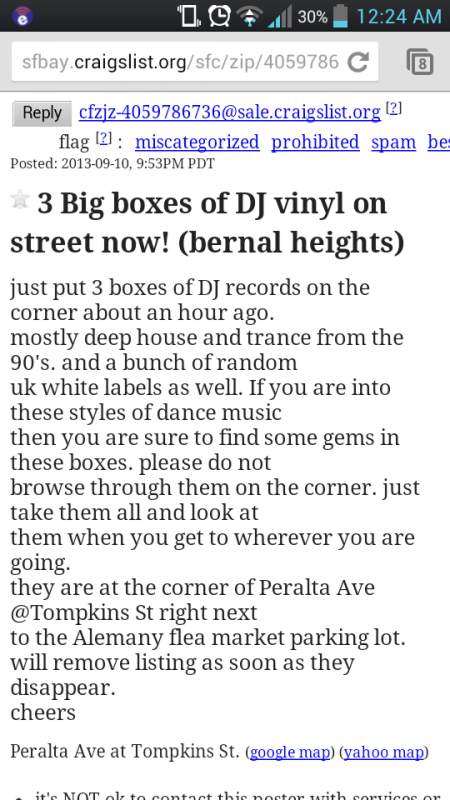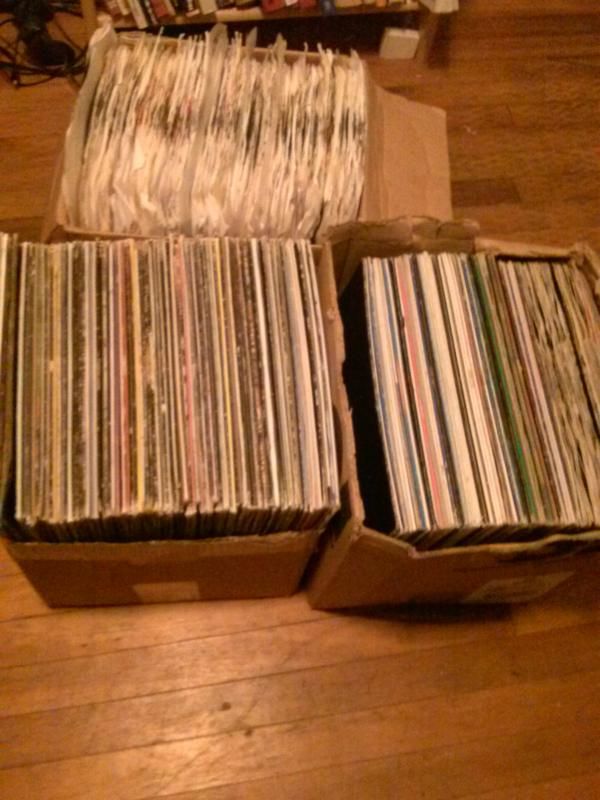 Here's the original post.
http://sfbay.craigslist.org/sfc/zip/4059786736.html

I don't even have a record player. The funny thing is that I just randomly put on trance while i was looking for something and it came up. Never even searched for trance before and it was posted less than hour before i did a search and it was on my way home. Lol.


Just through two boxes. One is house and the other is trance (98 records). I don't recognize the vast majority although there is some cosmix baby, hallucingen, and others. Didnt even go through the box with sleeves. In the next few days.

___________________
My mixes:

Still up:1:2

Down:3:4:5
Last edited by Spacey Orange on Sep-11-2013 at 07:58