Pictures of gear for a book
View this Thread in Original format
DJRecess
Hi everyone,

First time poster here, hope you'll be nice.

Hi there,

I don't know if you're aware of my website at www.recess.co.uk, but it's a site that teaches people how to mix.

I've been lucky enough to have given the op to write a book version of it, and I'm on the hunt for images. I've been trawling through the Bedroom DJ Pics thread, and have found a few great shots already - and duly bugged the guys who took the shots about being able to use the pictures, but in case any of you have a burning desire to get your shots in a book, and are holding out on some great shots of your mixer/turntables/CD decks/needles/set up as a whole - I thought I'd put in a post.

There's no money in it unfortunately, just the kudos of having your work in a book. I'm hoping to have a substantial 'thanks' section at the head of the book with all the people who have contributed. I would go to Technics etc, but i think this is a much cooler way to do it, getting real shots of real equipment in there, rather than the same shots all the other books have.

I can send you a list of specifics I'm looking for, but please, if you've got something that you think would look good in a book, send it to me. Either PM me and we'll work something out - reply to this thread, or email it directly to me. I've expanded my inbox to about 300Mb, so I can take whatever you send.

Looking forward to your help. Together, this should be a special piece of work.

Recess (John).
Freak
Will take some later and post them for you. See what you think
Trance Nutter
Its a good site you've got.

I used it when I was starting out and direct people to it when they ask questions now. Its a good starting point. Good work, hope the book goes just as well.
pkcRAISTLIN
hey, thanks for making that website dude. was the first place i went, even before buying tables. was an immense help. cheers :)
DJRecess
Hey,

Thanks guys, I really appreciate your kind words. To be honest, it's that kind of response that's led me to do the book - so if it's not good, I can blame it on you ;)

I just hope people like the book when it comes out as much as they like the site.

Anyway, and pics would be appreciated.

Recess (John)
n3lly
I too have to say Kudos on the site! I printed it all off the first time i was thinking about getting decks and it was my night time read for a couple of nights.

3 years on and i have my complete setup :)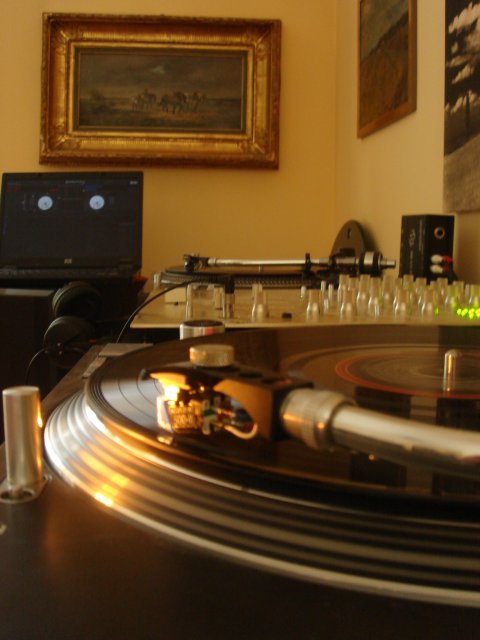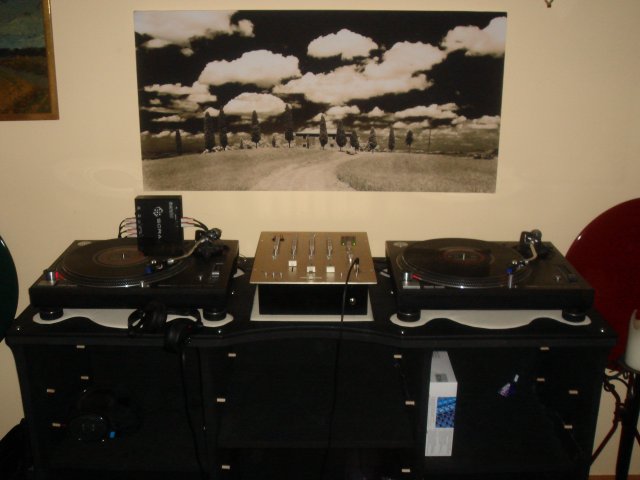 Nothing special, just the basics. Two SL1210's MD3's and a simple three channel Vestax PCV 275. With the advancement in today's technology, EG. Serato. I've now got that as well to cover the 'vinyl' feel so many people are after. :)

I'm chuffed with the setup as there's nothing else i really need to get to songs to blend seemlessly with each other.

Good luck with the book buddy, I wish you every success!!

nelly
s3nate
Hey I would also like to thank you Recess for your website. Without it I probably wouldn't have even thought of dj'ing!
Orbital32
honestly you have a great site, that i'm sure that has helped many DJ's out there. Thanks for taking the time to make such a great site that is going to help many more in the future.
DJRecess
Hey,

Just to let everyone know the title of the book (it's now official. I know this, as it's on Amazon! Click here to see it

"DJ'ing for Dummies" (For the people who make Windows for Dummies etc)

Let's hope it's not a big flop, making me the Dummy!

Thanks to everyone for their help. The editor is reviewing the images (and my waffling text) to work out what's best to use. I'll let those who sent me an image know what's happening, when I know more.

Hope you're all well.

Recess (aka John)
b i n k u n
hey,

just wanted to say good luck with the book. and same with most others here...your site was an immense help when i was starting out also. :D so thanks for that!